Engaged: Dipika hated cricketers till she met Dinesh Karthik
mangaloretoday.com
New Delhi, Dec 16, 2013, (DhNS): Finally, India's squash queen Dipika Pallikal has broken her silence to confirm that Dinesh Karthik and she are indeed engaged.

Finally, India's squash queen Dipika Pallikal has broken her silence to confirm that Dinesh Karthik and she are indeed engaged.

For good measure, she adds that she hated cricketers till she met the wicketkeeper-batsman, believing the enormous fame and publicity they get is dwarfing other sportspersons.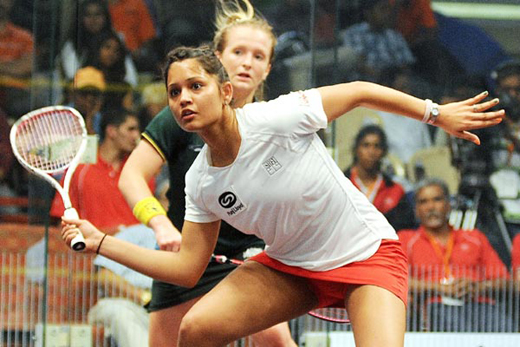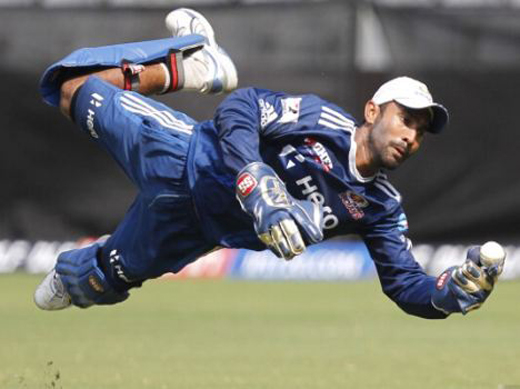 Not that she has changed her opinion -- she is in love with Karthik because he is a simple guy, a "family person".

"It is a funny feeling now. Our common friends pull my leg for my known dislike for cricketers. Frankly, I like him because he is grounded and a homely guy, I can't help if he happens to be a cricketer," Dipika said confirming that Dinesh and she got engaged Nov 15 in their hometown Chennai.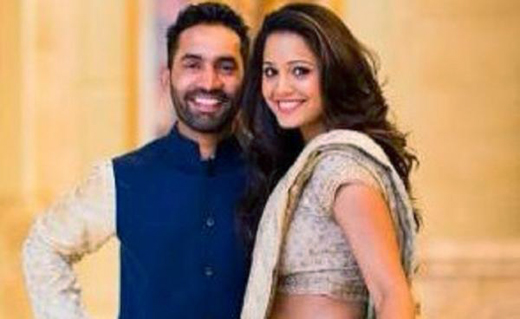 Usually one doesn't realise when the cupid strikes and it has happened all too fast for the celebrity couple. They got acquainted at the start of 2013 and by June Dinesh proposed to the 22-year-old in England where he was part of the Indian team that won the Champions Trophy.

"I agree things have moved really fast, but it has happened for our good. Both of us have busy careers ahead and we wanted to formalise our relationship with the engagement."

The two became friends working under the same trainer, Basu Shankar, but something dramatic had to happen for them to get closer.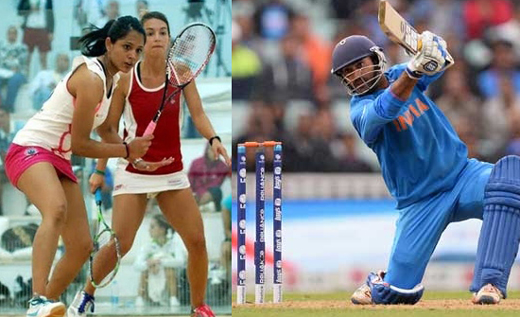 "We got to know each other at the gym, but there was nothing more, contrary to what most media reports seem to suggest," said Dipika while taking a dig at the prying media.

"In fact, the first time we met was at a marathon some five years ago. After that, we met at the gym and, if I remember, I left for practice without even saying bye to him. Slowly we got to know each other," said one of India's 50 most beautiful women according to Femina.

Thereafter, things gathered pace and the turning point came in February when the affable 28-year-old did something that touched her most.

"It was February and I had just won a tournament in Canada while Dinesh was playing domestic cricket in India. I went to Leeds (England) to train for a week and I found him there, coming all the way to see me. That was when I fell for him, realising not many would do something like that. He used to watch me train at the academy and even tried his hand at squash. He played much better than I thought," she quipped.

Understanding each other become easier when both are professional sportspersons, though Dinesh and Dipika prefer talking about other things in life.

"It always helps when you understand each other's needs as a sportsperson but we generally don't talk at length about our sports. Both of us are close to our families and like spending time with them. We are not really party people and like to hang around with close friends."

The wedding would have taken place in 2014 but for the hectic times ahead.
"We are looking at mid-2015. Next year is not possible as I have got four big events lined up, including the Asian Games and the Commonwealth Games while Dinesh remains occupied with cricket. We both love what we do professionally and want to achieve our goals," said the squash World No.12, who is aiming for a top-10 next season.