The 'Miracle' of blind folded seeing exposed
Mangalore Today News Network
By Prof. Narendra Nayak

Mangaluru, Sep 18, 2017: Blind folded seeing has been touted as a supernatural power by many unscrupulous charlatans since long. There have many claimants to that but have been exposed at some time or the other. Again. It has been a part of magic used by many professional entertainers who openly admit that it is a trick. But, recently there have been efforts in India to make it a technique to develop extraordinary brain power, make your children into supergeniuses and what not. The first such public claim was by a girl called Ranjana Agarwal who was exposed by me in 2010. It was claimed that she has the powers to see when blind folded.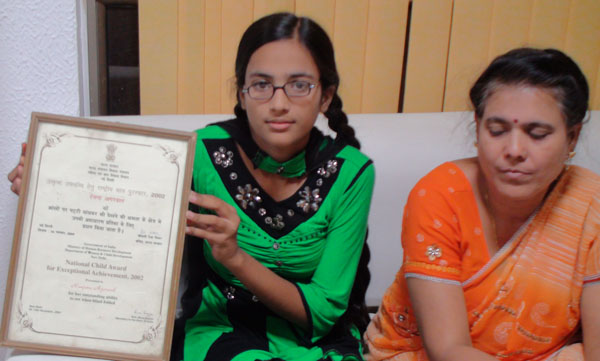 Ranjana Agarwal with her mother

The reference could be had from here http://nirmukta.com/2010/06/23/exposing-the-miracle-of-blindfolded-sight-the-story-of-ranjana-agarwal/.

Later on a new use was discovered for this alleged power of seeing with blind folds. The activity was called as Mid brain activation. It was claimed that by a super secret process children between the ages of 3 and 16 could be made into geniuses who could read hundreds of pages in a minute, develop astonishing acuity of senses, could see things hundreds of miles away etc. Since faculties like this would be asked to be proved they had one tangible bit of 'evidence' to prove it. The children could read blind folded. This was touted as an ability which children who were not subjected to this would not have. To establish this claim they could bring mid brain activated children who could be blind folded and would read, write, identify objects and so on. This has been claimed by them too in various ads and brochures. This came into the forefront from around 2014 or so. Numerous such centers were opened all over the country and the owners of these started going around schools with children in tow who could do many activities with blind folds on. This would naturally amaze other children who would also want to acquire such powers! They would naturally pressurize their parents into enrolling them into the course and of course for a fee! These classes would be conducted on holidays and as the process was a super secret one no outsiders would be allowed to enter including the parents. As the subjects were only children who would claim to see when blindfolded it would be very difficult for anyone to doubt their credibility as children would not lie! With this build up the industry became a flourishing racket with commissions being given to parents who would bring more customers into the fold. When one child would go before his/her friends and become the center of attraction by showing off the supernatural ability to read blind folded, the others would naturally like to acquire the same. So, new customers for the racketeers would be ensured!

We started a campaign to expose these and some of them challenged us to test the abilities of their children in public. One of such got a good coverage and is on you tube. https://www.youtube.com/watch?v=V6dDfGqnZQM This followed by our campaigning in many states resulted in the gradual decline of this. But still efforts went on others joined the band wagon like the art of living people. Who brought out a pamphlet: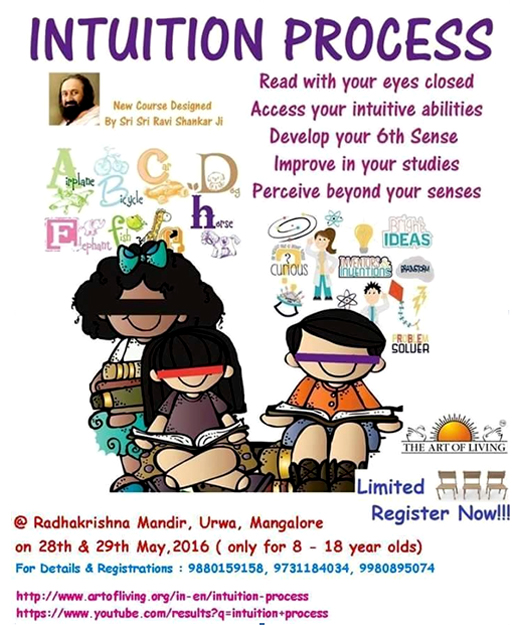 Even the rape allegation tainted Nityananda came out with something he called as third eye activation –https://in.video.search.yahoo.com/search/video?fr=mcafee&p=nityananda+third+eye+activation#id=15&vid=333021713b242e94e72643dfa0cb2cd2&action=view

Since the numerous exposures made bad news about this scam, those running them decided to go the vedic, yoga way calling it Nada yoga and such fancy names. Previously it was claimed to be Japanese being invented by a Makoto Shichida who was proclaimed to be an educationist. Now, in Karnataka the same old wine has now reappeared in a new bottle called as brain balancing claiming to balance two sides of the brain. Since the A grade cities have been saturated and not many left to exploit they have moved to B grade cities and towns. An enterprise called as efficient brainy academy has opened its franchisees all over the state more about them at this link: http://www.efficientbrainy.com/about.html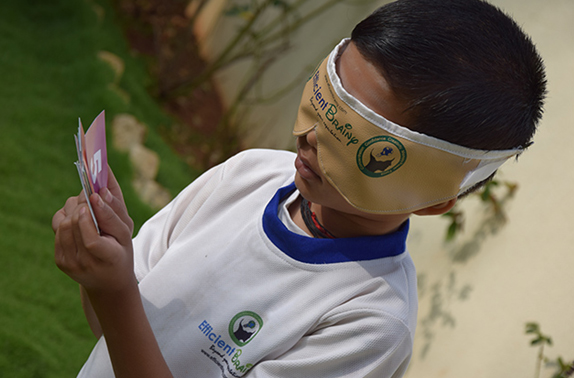 This enterprise has branches in North too at Gurgaon and there are supposed to be 80 franchisees all over Karnataka. One such had opened in Puttur near Mangalore and brought out pamphlets like these claiming that their trained children can do anything with their eyes closed! So, we had lodged a complaint with the Deputy Commissioner of the district that they are making wild claims without any scientific evidence and an enquiry should be held into their affairs since public would lose their money and the process could damage the brains too. A complaint has been also lodged with the advertising standards council of India and the process of enquiry there is also on. In the meanwhile the team constituted by the Deputy Director of Public instructions, Mangalore has visited Efficient Brainy , Puttur on the 17th inst and have made a report. The team consisting of the Block Education Officer, Dr.Ganesh Prasad, psychiatrist, Sri Subash Rai, Sri karunakar of the Karnataka Rajya Vigyana Parishat, Dakshina kannada unit, Junior Shankar, magician of giligili magic have visited the place where the so called training was going on, examined the trained children and have submitted a report that the children are not having any special powers but just peeking through the gaps between the blind fold and nose. The final report of the DDPI is now awaited.

We are planning to complain to the Education minister of Govt. of Karnataka to get this fraud investigated by the CID as this is a big scam having defrauded parents of crores of rupees as they are collecting amounts from 10,000 upwards from each parent promising to make super geniuses of their children. Since they have published pamphlets with the name of a medical doctor on it, we have also complained to the health department and the Indian medical Association as it amounts to professional misconduct of advertising a product. The same enterprise is also giving an added bonus of DMIT (dermatoglyphics multiple intelligence test) which purportedly charts out the future career of the child by analyzing the finger prints. While all forensic and medical experts are in agreement about the use of finger prints in identification and crime detection the Efficient Brainy have extended this 'science' to foretelling the future of the child.
---
Author Prof. Narendra Nayak is a National President of Federation of Indian Rationalist Associations (FIRA)
Write Comment
|

E-Mail
|

Facebook
|
Twitter
|

Print