What can budget 2020 do to revive economic growth
Manglore Today News Network / Yahoo
New Delhi, Jan 29, 2020: A lot is riding on budget 2020, which is less than a week away. With the economic growth at a 11-year-low, all eyes are on finance minister Nirmala Sitharaman to come up with ingenious, bold solutions that will put the economy back on a solid growth track and by extension create jobs.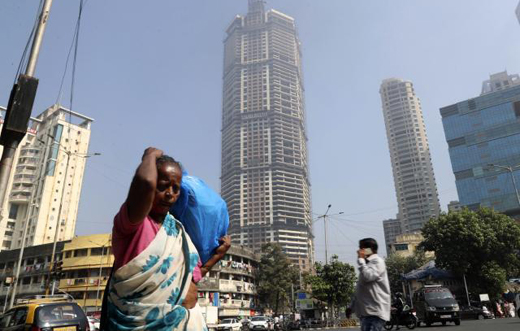 Sitharaman has already announced several sector specific measures last year to address supply side problems. Those include a Rs.25000 crore booster package for the housing sector which is in a financial limbo, removal of a five-year-old ban on the purchase of new vehicles by government departments, reduction in corporate tax, and so on.

But as we all know, India's current economic woes are not so much to do with supply but with declining consumption spending. Weak sales figures in the largest industries of automobile, housing and FMCG (fast moving consumer goods) has mainly affected growth.

So, this budget, it's time the government announces measures to deal with demand side problems.

And to boost demand, here's what can be done:

Revive rural economy

A languishing rural economy is believed to have dented purchasing power of millions – well more than half of India's population still reside in villages. And the industry which has taken the biggest hit from it is FMCG.

The FMCG sector, which sees almost 35 percent of its total sales generated in rural markets, posted one of its lowest quarterly growth rates in rural India in 2019. To provide a leg up to the industry, the government needs to work out ways to put more money in the hands of the village population.

One way to achieve it is by improving agricultural income. This can be done by incentivizing usage of modern farming methods, developing cold chains, proper warehouses and processing plants alongside connecting farmers directly to their buyers.

Another way to increase incomes would be by spending more on rural employment schemes such as MGNREGA and initiatives such as PM Kisan in which all small and marginal farmers are given an income support of Rs.6000 per year. This would boost purchasing power of subsistence farmers and landless labourers, thereby pushing up sales in FMCG sector.

Lower personal income tax

The urban population is another important piece of the puzzle. Their disinclination to buy houses, automobiles, electronic goods and luxury goods has also played a role in hampering the economic growth. With lowered income taxes, their disposable incomes would increase and so would their spending hopefully.

Resuscitate credit growth

Consumer lending in India is typically done through two channels – banks and NBFCs (non-banking finance companies which constitute what we know as the shadow banking in India). However, burdened with bad loans, both are, at present, hamstrung to lend.

To pump up their confidence and ability to lend, the government needs to provide them with the much- needed liquidity. It has already announced a staggering Rs.70,000 crore recapitalization plan for the public-sector banks. Now it needs to do something for the ailing NBFCs, which are worth Rs.29 lakh crore, and offer loans to the infra and housing sector, small and medium businesses and retail customers.

Adversely affected by the bankruptcy of infra financing IL&FS, NBFCs are no longer able to power consumption. To ameliorate their plight, the government could initiate solutions on the lines of Troubled Assets Repurchase Programme (TARP) in the budget. This was first initiated in the US circa 2008 to buy toxic assets from troubled companies and investment banks. With the same being done to the shadow lenders in India, it would release their capital stuck in non-performing assets. This, in turn, would give them more room to lend and thus power consumption.

Ease fiscal consolidation norms

With such high spends on social welfare schemes and reduction in tax revenues, the fiscal math could go for a toss – already this fiscal year's fiscal deficit is expected to breach the estimated 3.3 percent to hit 5 percent. But now is not the time to work on taming the fiscal deficit. Once growth revives, the finance ministry can work on getting it under control.

Higher disinvestment to raise funds for investment

The government can announce more disinvestment plans in public-sector undertakings (PSUs) to raise the needed funds for investments.

Boost capital market

Another way to spur investments is by scrapping long term capital gain (LTCG) tax on equity and equity mutual funds and Dividend Distribution Tax (the latter is a tax imposed on companies depending on the dividend they have to pay their investors). This has the potential to increase capital for industries looking to expand or simply operate more efficiently. This would also boost market sentiments, which again can help them raise more money.
Write Comment
|

E-Mail
|

Facebook
|
Twitter
|

Print