Social activist lodges police complaint against 7 parties for violation of Corporation norms
Mangalore Today News Network
Mangaluru, Jan 14, 2022: Gerard Towers, a renowned social activist of Mangaluru, and a member of Mangalore Civic Group, has lodged a police complaint in the Kadri Police Station (Mangaluru East) on Wednesday, January 12, 2022 against seven parties for irresponsibility, negligence, and violation of City Corporation rules regarding the ongoing road diggings in wards 34 and 38 of Mangaluru City Corporation (MCC).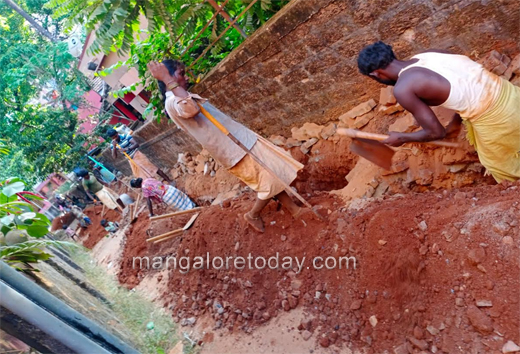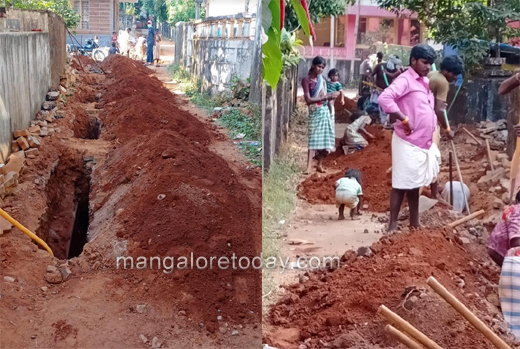 In his complaint, Mr. Towers states that in the two wards of the MCC covering Lower Bendoor, Shivabagh, Kadri, and Bendoorwell, roads have been dug for many months now for different works by different private companies without coordination between them, without following the MCC norms, and in a haphazard and unscientific way. This is detrimental to public safety and can cause health hazards to the commuters, residents, and school children of the same and nearby localities.

The parties against whom the complaint is made are the corporators of wards 34 and 38; concerned Manager/Engineer of Gail Gas Co. Ltd.; Chief Engineer, Jalashree Projects, Karnataka Government; Executive Engineer, Mangaluru City Corporation; Contractor, Jalashree Projects, Mangaluru, and Contractor, Gail Gas Co. Ltd. Mangaluru. In his complaint, Mr. Towers has urged the police to secure an apology from the aforementioned parties and a promise to rectify and restore the damaged roads within a stipulated time.

In a separate statement to the public, Mr. Towers has insisted that Mangalore Civic Group would file a criminal case and also under the Consumer Act against the above parties if they fail to fulfill his demands. He has said that the roads across the city have been dug up because of the irresponsibility on the part of the MCC. Further, he has stated that his intention behind the complaint is to pass the message to citizens that they too can do the same when there are lapses from the MCC in the future. He has urged the people of all the 60 wards of Mangaluru city to come forward and submit police complaints if they find irresponsible and haphazard road works in their wards. He further said that when he had filed a similar complaint in 2015, the police had acted swiftly on his complaint and delivered justice.

The Mangalore Civic Group was formed in 2015 under the erstwhile name 'MCC Civic Group' to foster citizen participation in local self-governance and tackle other civic issues in Mangaluru.
Write Comment
|

E-Mail
|

Facebook
|
Twitter
|

Print