Puttur man dies of Japanese encephalitis
Mangalore Today News Network
Puttur, Jan 11, 2018: In a first of it's kind in the region, it is informed that Subraya Gowda, aged 55 years, succumbed to rare virus – Japanese encephalitis, caused by migratory birds and spread by Culex vishnui mosquitoes. Japanese encephalitis (JE), an infection of the brain caused by the Japanese encephalitis virus (JEV), has claimed its first victim in the district this year. This is also the first ever death due to JE in the district.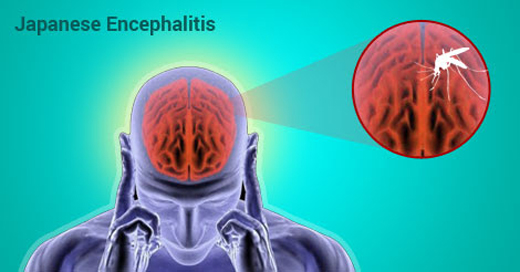 Subraya was hospitalised last month December, following serious headache and fever. He was detected with Japanese encephalitis, which is found very rarely in the region. Although he was discharged after treatment, the symptoms resurfaced a few days back and he was admitted again into a hospital in Puttur, where he breathed his last on Monday. The virus had attacked the brain.

District vector-borne disease control officer Dr Arun said that the virus is found in migratory birds like cranes, which are found in fields and lakes. There was an open lake in the vicinity of the residence of Gowda, who resided near the railway station in Puttur. The mosquitoes, which bite the cranes, carry the virus with them and transfer it to human beings. Culex vishnui mosquitoes are found outdoors, unlike Anopheles mosquitoes. Therefore, people have to be cautious when they are outdoors as well, the officer said.

Symptoms of fever, headache and vomiting are found in the infected persons and in serious cases, it may also lead to coma. As Japanese encephalitis is a viral infection, there is no specific treatment for the disease. The symptoms are treated with supportive therapy. The detection of the virus is also slower.

In the case of Subraya Gowda, there were complications due to age related factors, Dr Arun said and added that the department has taken measures to control the mosquitoes menace in the region.

According to World Health Organisation website states the infection is caused by JEV, a flavivirus related to dengue, yellow fever and West Nile viruses, and is spread by Culex mosquitoes. JEV is the main cause of viral encephalitis in many countries of Asia with an estimated 68,000 clinical cases every year. There is no cure for the disease. The treatment is focused on relieving severe clinical signs and supporting the patient to overcome the infection. WHO has recommended integrating JV vaccine into national immunization schedules in all areas where JE disease is recognized as public health issue.

In the neighbouring district of Udupi, after four JE cases were reported, the health official were mulling on making the vaccine compulsory. In 2017, Udupi reported three cases of JV and one this year.

SYMPTOMS: WHO states most JEV infections are mild (fever and headache) or without apparent symptoms, but approximately one in 250 infections results in severe clinical illness. Severe disease is characterized by rapid onset of high fever, headache, neck stiffness, disorientation, coma, seizures, spastic paralysis and ultimately death. The case-fatality rate can be as high as 30% among those with disease symptoms. Of those who survive, 20%-30% suffer permanent intellectual, behavioural or neurological problems such as paralysis, recurrent seizures or the inability to speak.

JEV is transmitted to humans through bites from infected mosquitoes of the Culex species (mainly Culex tritaeniorhynchus). Humans, once infected, do not develop sufficient viraemia to infect feeding mosquitoes. The virus exists in a transmission cycle between mosquitoes, pigs and/or water birds (enzootic cycle).
Write Comment
|

E-Mail
|

Facebook
|
Twitter
|

Print