On camera, child jolted by live wire on wet street, saved by elderly man
Mangalore Today News Network
Varanasi, Sep 27, 2023: An elderly man saved the life of a child who tripped on a waterlogged road and suffered an electric shock. The incident, which took place in Uttar Pradesh's Varanasi, was captured by a CCTV camera.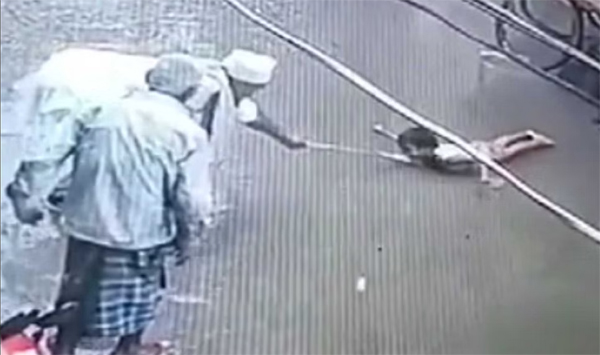 The CCTV video shows the child suffering an electric shock because of a live wire that was submerged in a puddle of water on the road. Several bystanders are seen coming forward to help, only to hesitantly walk back, presumably scared of the live wire.
A few seconds later, an elderly man is seen cautiously approaching the child with a wooden stick.

The elderly man is seen moving the stick close to the child, who manages to grab hold of it and is then pulled to safety.
Courtesy: India Today