India inks pact to introduce dozens of cheetahs from South Africa over next decade
Mangalore Today News Network
New Delhi, Jan 27, 2023: In fresh impetus to Project Cheetah, India and South Africa have signed a memorandum of understanding (MoU) to introduce dozens of African cheetahs to the country over the next 10 years, reported Reuters.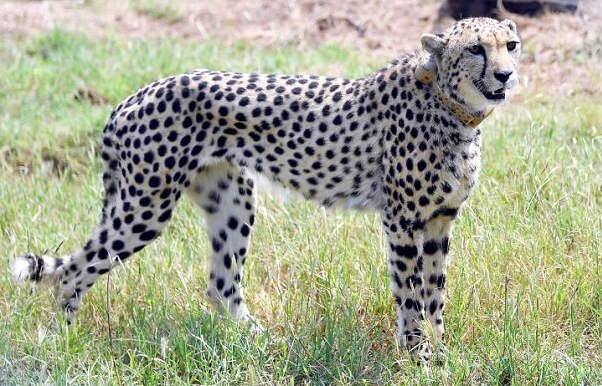 "An initial batch of 12 cheetah are scheduled to be flown from South Africa to India in February 2023," South Africa's environmental department said in a statement.

The big cats will be introduced to the Kuno National Park in Madhya Pradesh, which is already home to eight African cheetahs translocated from Namibia.

"The plan is to translocate a further 12 annually for the next eight to 10 years," the department added.

South African minister of environment, forestry and fisheries, Barbara Creecy, had cleared India's proposal to translocate cheetahs in November, news agency PTI had previously reported. Authorities had been awaiting clearance for a formal agreement between both countries by the South African president.

Unnamed officials had told PTI in September last year that nine cheetahs have been quarantined at the Rooiberg Veterinary Services run by wildlife veterinarian Dr Andy Fraser in South Africa's Limpopo province, while the other three were quarantined at Phinda game reserve in KwaZulu-Natal province.

Another news report stated that an Indian delegation would leave for South Africa in February to bring the 12 big cats to India. This will bring the total number of cheetahs in the country to 20.

Eight cheetahs, five female and three male, were introduced into the Kuno National Park in the Sheopur district of Madhya Pradesh on September 17 last year.

The big spotted felines got completely wiped out from India due to their use for coursing, sport hunting, overhunting and habitat loss. The government declared the cheetah extinct in the country in 1952.

Starting in the 1970s, the efforts of the Indian government to re-establish the species in its historical ranges in the country led to the signing of a pact with Namibia, which donated the first eight individuals to launch the Cheetah reintroduction programme on July 20 last year.
Courtesy: India Today