Midday break for workers in UAE to start on June 15
Mangalore Today News Network
Dubai, Jun 03, 2021: The Ministry of Human Resources and Emiratisation announced on Tuesday, June 2, that the UAE's three-month midday break rule will come into effect on June 15. As per the rule, until September 15, working under direct sunlight will not be allowed from 12.30pm to 3pm.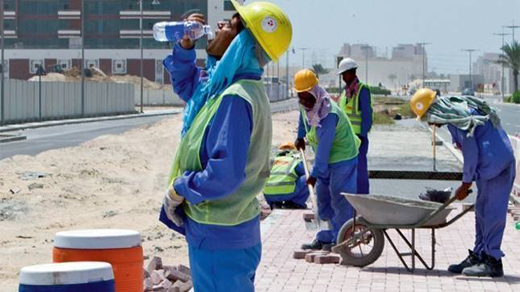 This was announced by Nasir bin Thani Al Hamli, Minister of Human Resources and Emiratisation, to protect workers during the summer. However, emergency works would be given an exemption, but the firms must take all safety measures for workers, including providing cold water or other liquids that help them stay hydrated, in addition to first aid and precautionary measures to prevent the spread of the Covid-19.

Additionally, all employers must provide a suitable area to protect the workers from the sun during their break, and if any of the workers get to work more than eight hours a day, it must be counted as an extra hour, according to the law.

Any violations will be punished with fine of Dh5,000 for each worker, up to a maximum of Dh50,000.
Courtesy:Khaleej Times