Jeddah: India Fraternity Forum organizes sports festival 'Kreedotsava'
Media Release
Jeddah, Sep 21, 2022: A sports festival was organised by India Fraternity Forum Jeddah Karnataka Chapter as part of Fraternity Fest. The fest was held with great enthusiasm at JTPL ground in Jeddah on September 16.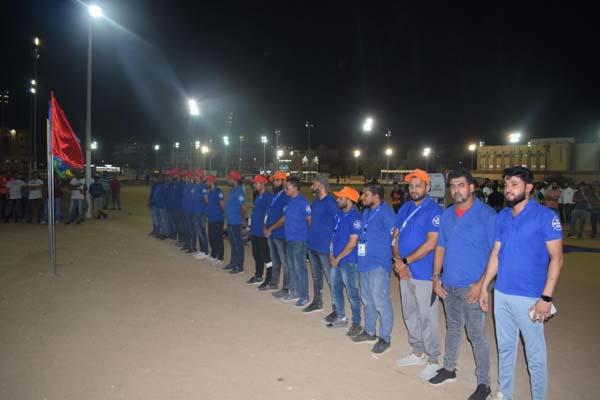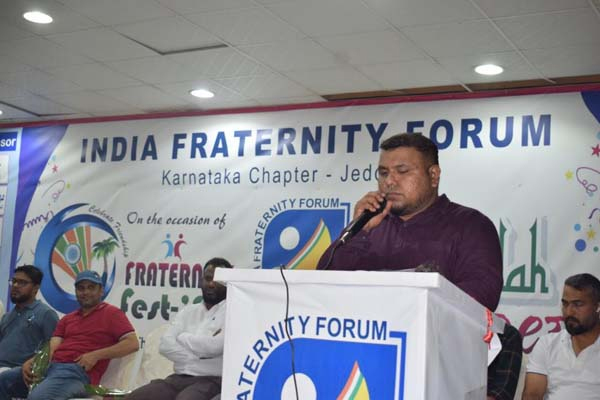 President of India Fraternity Forum Karnataka Chapter Jeddah District Committee Arif Bajpe, who presided over the opening ceremony of the fest, said in his presidential address that this fraternity fest would help to free the mentally stressed people from the covid epidemic and spread brotherhood among non-resident Indians. He also invited the athletes who participated in the fest for the family gathering celebration 'Sambrama' to be held in Jeddah on October 13. Everyone was invited.

India Fraternity Forum Jeddah Regional Committee president Fayaz inaugurated the sports festival.

C System MD Mazhar, Country Sales manager of Britannia, Faheemuddin, Swad International Head Adnan Siddiq, India Fraternity Forum Jeddah Zone president Asif Mooloor, social workers Habib, Zainuddin were present on the dais. Shahid presented the programme, secretary Imtiaz Shaikh welcomed the guests and vote of thanks was delivered by Abdul Majeed.

In rural sports Lagori game, Classic Puttur won the title while Rabigh Brothers bagged the runner-up award.

In the exciting tug-of-war competition, the Mangalore Cricket Club team emerged as the champion, while the Ground Friends team settled for the runner-up award.

Sports fans were entertained by various events held for young children.