High profile delegation from Iran's Tehran University of Medical Sciences visits Thumbay Medicity
Mangalore Today News Network
Ajman, June 3, 2023: A high-profile delegation from Tehran University of Medical Sciences (TUMS), Iran, headed by Dr. Hossein Ghanaati, Chancellor of the institute visited Thumbay Medicity (Ajman) on June 1, 2023. The visit aimed to create an opportunity for meaningful interaction and establish the foundation for long-term collaborations in knowledge sharing. This mutually beneficial engagement seeks to benefit both parties involved by fostering ongoing collaboration and exchange of expertise.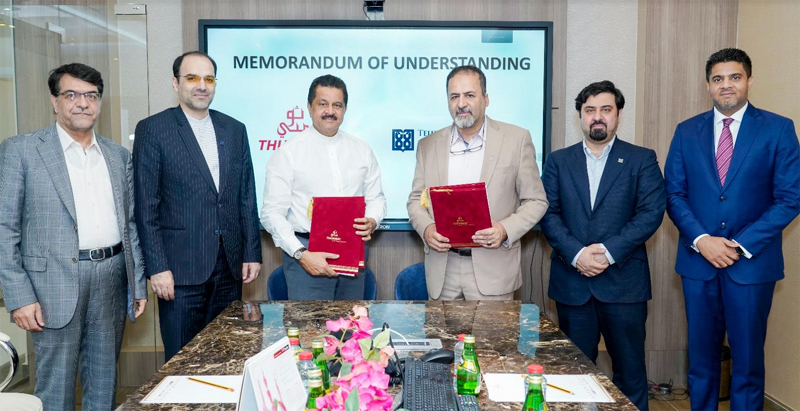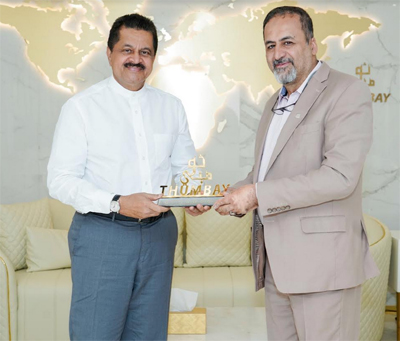 The delegation was received by Dr. Thumbay Moideen, Founder President – Thumbay Group, Akbar Moideen Thumbay, Vice President –Thumbay Healthcare and other senior dignitaries of the management. To begin with, the guests were provided a tour of the facilities, including Gulf Medical University University's educational and research facilities, Thumbay Rehabilitation Hospital, Thumbay Dental Hospital and Thumbay University Hospital- to showcase the infrastructure, resources, and capabilities to the visiting delegation.

Thanking Thumbay Group's leadership for the reception, Dr. Hossein Ghanaati, Chairman, Tehran University of Medical Sciences, expressed his utmost admiration for the outstanding facilities at Thumbay Medicity, the exceptional quality of the academic curriculum, the strong emphasis on innovation, and the overall excellence of the healthcare facilities within Thumbay Group. "The strategic direction of Gulf Medical University is clearly apparent, indicating a well-defined plan for future success. Our meeting with Gulf Medical University was highly significant, as we signed a memorandum of understanding to explore various avenues for bilateral cooperation. These include online education, potential research collaborations, sharing expertise in health professions education strategies, discussing policy frameworks, and identifying areas of mutual interest for future cooperation," he said.

The delegates also appreciated Gulf Medical University's efforts to establish a full-fledged Academic Health System; a first in the private sector in the region.

Dr. Thumbay Moideen expressed his gratitude to the visiting delegates and emphasized Thumbay Group's desire to forge a robust partnership with healthcare institutions in Iran. The aim is to leverage the country's notable achievements in the healthcare field for mutually beneficial collaborations. Elaboration on the Vision-2028, Dr. Thumbay Moideen shared, "Thumbay Group has outlined a three-year plan to triple our business, setting new standards in healthcare and education. This demonstrates our dedication to fostering an environment that supports students and promotes knowledge exchange. Additionally, we are delighted to sign the MoU with Tehran University of Medical Sciences, as it reinforces our commitment to advancing medication education through global partnerships and embracing opportunities for knowledge sharing."