Shah Rukh Khan's Mangalore house becomes tourist hub
www.mangaloretoday.com
Mangalore, August 28, 2013: Shah Rukh Khan's Mangalore home has now become a tourist attraction ever since the actor revealed that he has a south connection while promoting "Chennai Express".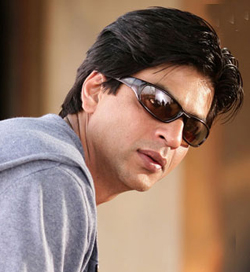 "Chennai Express" is about a Mumbai man who falls in love with a Tamil girl, played by Deepika Padukone, while on his trip to Rameshwaram in Tamil Nadu. Earlier, it was reported that Shah Rukh is the only non-south actor involved in "Chennai Express", but it was revealed that he too has a south connection as he grew up in Mangalore in the southern state of Karnataka.

The actor said that he lived and grew up in Mangalore till the age of five with his grandfather Ifthikar Ahmed, who was the chief engineer of the Mangalore Port in the 60s, and even spoke Kannada. Ever since he came out in the open about his Mangalore stay, the bungalow at Panambur (where Shah Rukh grew up) has now become a popular tourist hub. His fans seem to throng the place to get a glimpse of the house.

"Ever since Shah Rukh Khan revealed that his grandfather was the chief engineer of the Mangalore Port and that he too lived here, this house has become famous. I served as a guard there and never imagined that one of the grand kids would become such a huge star," a security officer at the New Mangalore Port in Parambur told The Times of India.

The Harbour House bungalow, which stands in a bylane of the port, is being secured by guards. Shah Rukh's grandfather is said to have stayed in Mangalore from 1963-67. He along with his family lived at Hat Hill in the centre of the city until the official quarters at the port were built. A year later, Ifthikar moved into the Parambur bungalow and stayed there until his term as a chief engineer ended, said Nagesh Marol, who worked as an assistant engineer during that time.