Janhvi Kapoor dives right into her "self care weekend" in a fuchsia swimsuit
Mangalore Today News Network / NDTV
January 17, 2022: Weekends are meant to unwind and relax from all that the week was and to gear up for the week that lies ahead. A little self-care weekend never hurt nobody and it certainly didn't hurt Janhvi Kapoor who could teach us all a lesson on how to do it the right away. Give your skin that fix it needs with a sheet mask or Vitamin C but even better if there's an infinity pool in close proximity for a dose of that 'Vitamin sea'.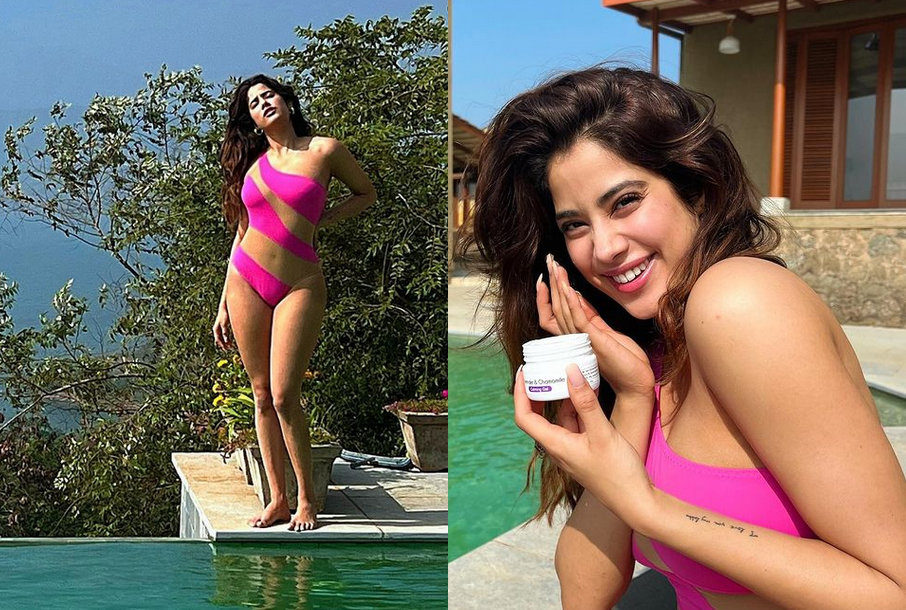 You can't keep Janhvi Kapoor away from her swimsuits for far too long and you bet that's where she was going to head after her recovery from COVID-19. The cutout swimsuit in a fun fuschia tone, really did set the tone for a summer to remember. However the swimsuit wasn't cutout after all; the mesh covering in her skin tone gives the illusion of a cutout only for us to come to terms with the fact that summer is not so far away after all.
Her weekend didn't just entail posing in her bright pink swimsuit but also an equally bright floral bikini peeking through her white muslin top which she paired with denim shorts.