IFFI 2011 kicks off in Goa
www.mangaloretoday.com
By Madhusudan Kumar

Goa, Nov 23, 2011: Actor Shah Rukh Khan will flag off the 42nd edition of the International Film Festival of India (IFFI) in Goa, a senior official said on Monday.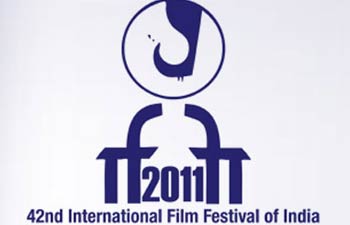 IFFI Director Shankar Mohan said the actor would formally inaugurate the ten-day extravaganza on November 23 at Ravindra Bhavan auditorium in Margao, 40 kms away from Panji.

42nd IFFI will open with the Portugese film 'The Consul of Bordeaux' - one of the most significant of human stories from the World War II, featured first time on celluloid. Curtains will come down for the 42nd IFFI with the Asia Premiere of the film 'The Lady' directed by Luc Besson, on the closing night of the festival on December 3, 2011.

The 90-minute film, directed by Manuel Gonzales, was selected owing to its unique plot after the preview committee sifted through 500 films to pick up the best. To bring along a technological revolution in this year's festival, this year's film festival showcases 3D stereoscopic movies which are chosen not for their stereoscopic content, but also for the excellence in handling the medium.

Over the next ten days all eyes will be on a lavish spread of new and classic Indian and foreign films. The focus, as always, will be on the showpiece sections of IFFI - Cinema of the World and Indian Panorama.

To commemorate the 150th anniversary of Nobel laureate Rabindranath Tagore, a quartet of films based on his literary masterpieces will be screened during the festival. Special screenings and events are also planned in the memory of Assam's brightest cultural export Bhupen Hazarika and Hindi cinema's much loved rebel star Shammi Kapoor. The two icons passed away earlier this year. One of the high points of this year's IFFI will be the lifetime achievement award bestowed on 70-year-old French filmmaker Bertrand Tavernier.