Deepika Padukone is the stylish Cannes Red Carpet Siren in a stunning red Louis Vuitton Gown
Mangalore Today News Network / NDTV
May 20, 2022: Jury duty is no easy task unless you're Deepika Padukone who knows the tricks of the trade at the palm of her hands. But with a village at task and Deepika Padukone's effortless flair to do anything at the drop of a hat, the Cannes red carpet is just another personal runway for the star.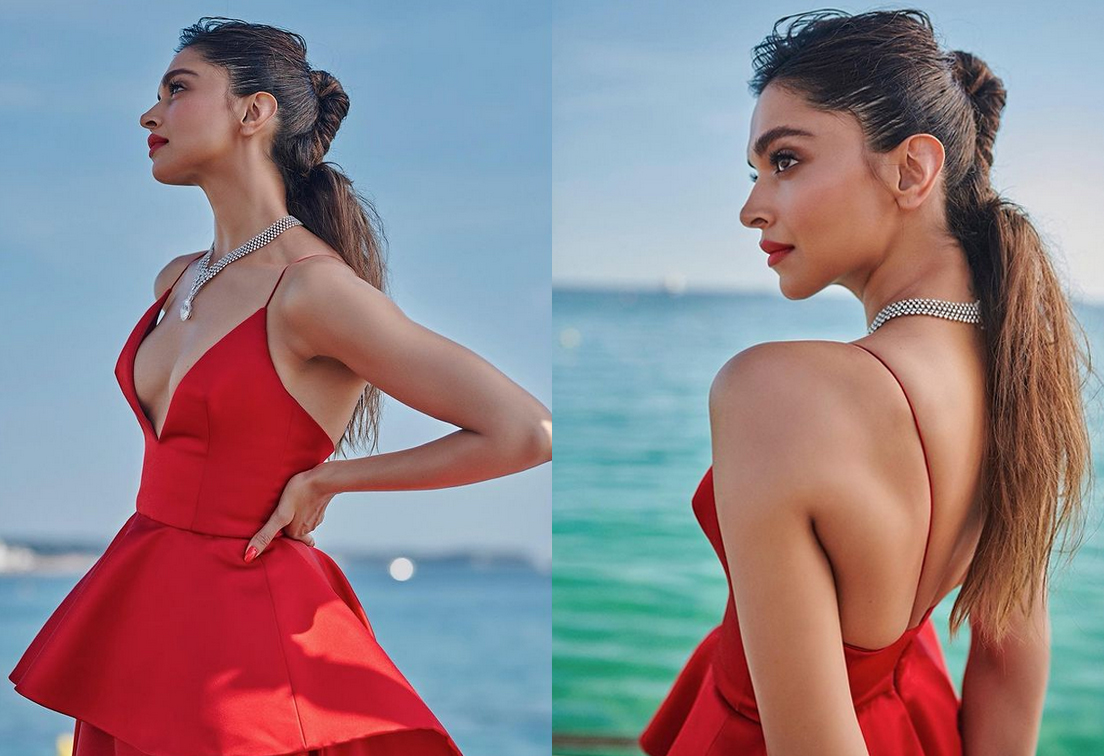 The moment is finally here when she debuts her Louis Vuitton red carpet outfit of the day after being titled the 'House Ambassador' for the brand. A fitting moment after all, Deepika Padukone dropped jaws in a strappy red peplum gown. In case the colour wasn't already bold enough, the plunging neckline made for the perfect canvas for her statement Cartier necklace with a large drop diamond.

You can never have too much red and Deepika is proof with her fabulous choice of a beauty look complete with a matching red lip and fluttery mascara-laden lashes. The hairstyle is kept messy but fantastically in sync with her slinky red number. Honestly, if you're going to match the red carpet, you'd probably want to go the Deepika Padukone route.

While you think you mean business powering through in a pantsuit, Deepika Padukone is busy setting her own set of rules. Her pleated black pantsuit paired with a fierce Cartier necklace shows who is boss at Cannes 2022.