'Satyagraha' collects Rs 39.12 crore in the opening weekend
Mangalore Today/CNN-IBN
New Delhi, Sept 2: Prakash Jha's 'Satyagraha' has collected Rs. 39.12 crore within three days of its release on Aug 30. The socio-political thriller is likely to retain its presence on the screens despite two biggies - 'Zanjeer' and 'Shuddh Desi Romance', releasing Friday.

Made at a reported budget of Rs. 50 crore, the film features an ensemble cast of megastar Amitabh Bachchan, Ajay Devgn, Manoj Bajpayee, Arjun Rampal, Kareena Kapoor and Amrita Rao.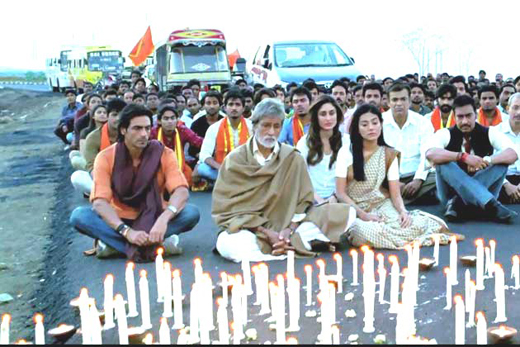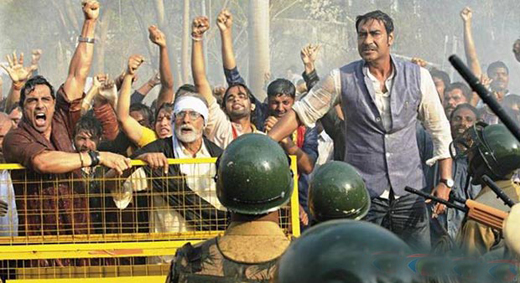 Produced by UTV Motion Pictures, the movie collected Rs. 11.21 crore on the opening day which is perhaps the biggest opening collection for Jha. It made Rs 13.08 crore and Rs. 14.83 crore on Saturday and Sunday respectively, said a UTV statement.

A Delhi cinema official said the movie "performed well over the weekend".

"On Friday, the occupancy was 70 percent, Saturday 88 percent and Sunday 84 percent. The film is not just about politics, it has emotions too which people are liking," Puneet Sahay of Spice Cinemas said.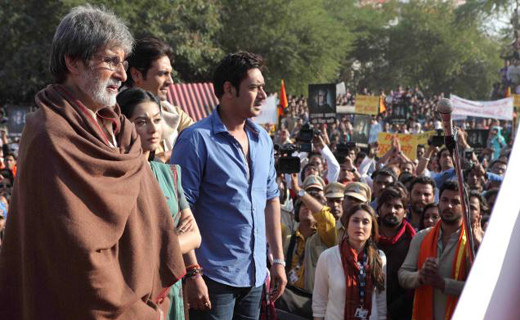 Sahay said the audiences are enjoying 'Satyagraha' so much that despite 'Shuddh Desi Romance' and 'Zanjeer' releasing September 6, the movie will continue to make money. But at the same time, he cautioned that with new movies hitting the screens every Friday the box office collection of good movies is getting affected.

"'Madras Cafe' did well too. It had 80 percent occupancy this weekend. But since new movies are releasing frequently, the profit capacity is getting affected. The number of shows get reduced as we need to screen the new releases too," said Sahay.