Karnataka: New guidelines out for free power and free bus travel schemes
Mangalore Today News Network
Bengaluru, June 06, 2023: The Karnataka government Monday issued detailed guidelines for the implementation of the Gruha Jyothi scheme – which promises free electricity to all households that use below 200 units of power every month – and the Shakthi scheme that offers free travel to women in state-run transport corporations.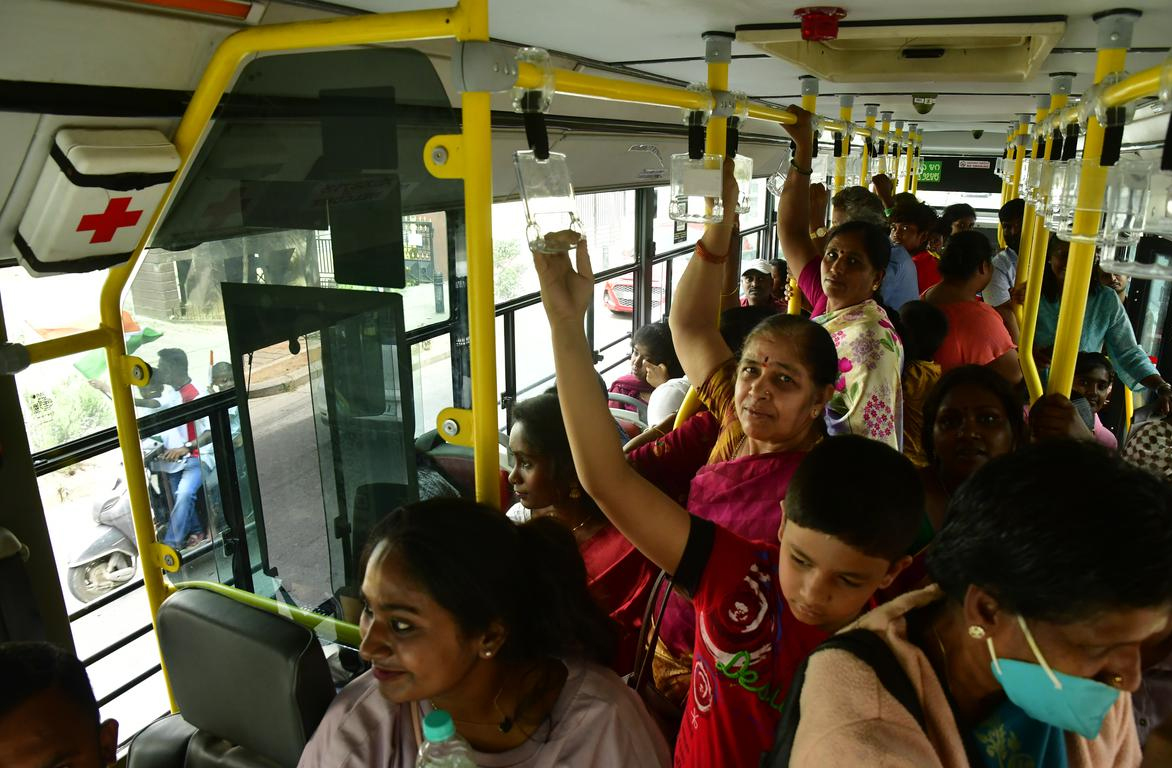 These are among the five guarantees announced by the Congress in its manifesto for the recently held polls in the state.

The order issued by the Karnataka Energy Department noted that the free power supply with an upper limit of 200 units will be dependent on the monthly average consumption of a household.

This average will be calculated by the electricity supply companies, based on the power used by a household in 2022-23.

Power usage of up to 10 per cent more than the average monthly usage calculated will be free for the household. For instance, a house with a monthly average usage of 100 units of power, will get free power supply for 110 units of power.

If the consumer exceeds this limit, s/he will have to pay for the excess units used. The excess consumption will be the 'net bill' for such consumers. This will be reflected in bills generated from the month of August. All users who use 200 units or more will have to pay the full bill amount.

The scheme is applicable only to domestic connections. Households that use up only the number of units they are eligible to, will be charged zero amount.

Those willing to avail the scheme will have to apply on the Seva Sindhu portal. This will be an Aadhaar-linked scheme as beneficiaries will have to link their customer IDs to Aadhaar numbers.

Existing power supply schemes aimed at the poor, such as Bhagya Jyothi and Kuteera Jyothi, will be merged under the new scheme. Consumers have been given a three-month period to pay pending bills for power used till June 30. Power supply will be cut off to such households that do not clear the bills by the end of the period.

If a user has one or more power connections under his name, the scheme will be applicable to only one of the connections.

Under 'Shakthi Scheme', the transport department will issue 'Shakthi Smart Cards' for the beneficiaries. These smart cards will be issued in the next three months allowing women to travel free on buses. Luxury buses including Rajahamsa, non-AC sleepers, Airavat, and Ambari, are exempt from the scheme.

In buses of Karnataka State Road Transport Corporation, North West Karnataka Road Transport Corporation, and Kalyana Karnataka Road Transport Corporation, 50 per cent of the seats will be reserved for men.

The reservation is not applicable to Bengaluru Metropolitan Road Transport Corporation buses.
Write Comment
|

E-Mail
|

Facebook
|
Twitter
|

Print