Maldives asks India to withdraw military presence
mangaloretoday.com/ndtv
New Delhi, Nov 18, 2023: A day after he was sworn in, the office of Maldivian president Mohamed Muizzu on Saturday announced that the government has officially asked India to withdraw its military presence from the country.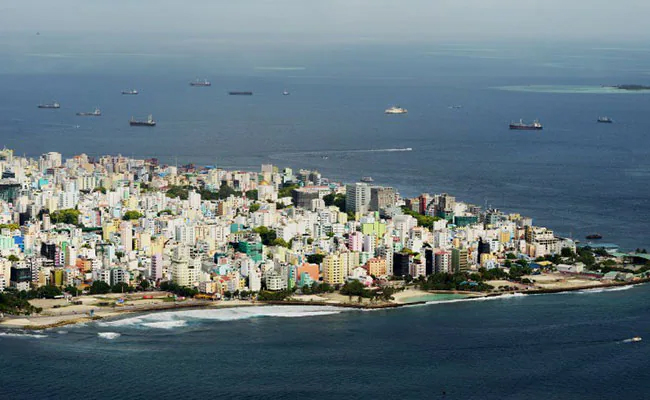 The announcement said Mr Muizzu formally made the request when he met Union Minister Kiren Rijiju at the President's office earlier in the day. Mr Rijiju, who is the minister of earth sciences, was in the country to attend the swearing-in ceremony.

India has around 70 soldiers in the Maldives, manning radars and surveillance aircraft. Indian warships also help patrol the country's exclusive economic zone.

Indian government sources said when Mr Rijiju called on Mr Muizzu, the president brought up the issue of Indian military personnel present in the Maldives to operate aircraft for medical evacuation and anti-drug trafficking purposes.

The sources said President Muizzu acknowledged the contribution of these Indian helicopters and planes towards the medical evacuation of Maldivian citizens. They are also central to the confidence that international tourists have while staying on remote islands.

It was agreed that the two Governments would discuss workable solutions for continued cooperation through the use of these platforms as this serves the interests of the people of Maldives.

Poll Promise

The withdrawal of foreign troops from the archipelago has been one of the key promises of the new president and he had reiterated his resolve to do so in his first speech to the nation after being sworn in on Friday.

Without naming India, Mr Muizzu said, "The country will not have any foreign military personnel in the Maldives."

"When it comes to our security, I will draw a red line. The Maldives will respect the red lines of other countries too," news agency AFP quoted him as saying.

Earlier in the week, Mr Muizzu, who is widely seen as pro-China, had told AFP that his intention was not to upend the regional balance by replacing the Indian military with Chinese troops.

"Maldives is too small to be entangled in geopolitical rivalry. I am not very much interested to engage the Maldivian foreign policy in this," he had said.