KK Shailaja dropped as Kerala minister as Pinarayi Vijayan forms new cabinet
Mangalore Today News Network
Thiruvanantapuram, May 18, 2021: KK Shailaja, who was praised for handling the coronavirus pandemic in Kerala as the state health minister, would not be part of the Pinarayi Vijayan cabinet. KK Shailaja has been dropped as a minister in the new cabinet of the Left-led government in Kerala as Pinarayi Vijayan formed a new cabinet, days after sweeping the assembly polls.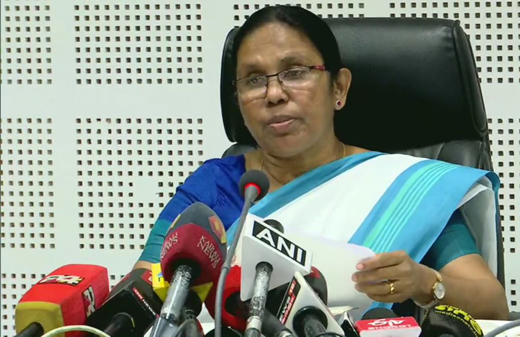 KK Shailaja, also known as "Shailaja Teacher", was earlier praised for handling the Nipah virus crisis in the state. KK Shailaja has appreciated the way she managed to contain the spread of the coronavirus in the state.

The second Pinarayi Vijayan government in Kerala, to be sworn in on May 20, will have a 21-member cabinet, LDF convenor and CPI (M) acting state secretary A Vijayaraghavan said.
Courtesy:India Today