Former US President Donald Trump to appear in New York court to face criminal charges
Mangalore Today News Network
Washington, Apr 01, 2023: Former US President Donald Trump will appear in a New York court on Tuesday afternoon to face criminal charges over the hush money payments to adult film star Stormy Daniels days before the 2016 presidential election, officials said.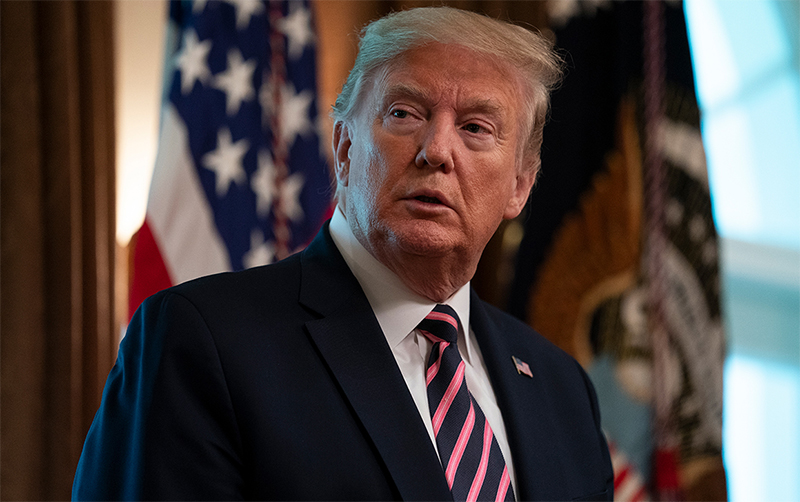 On Friday morning, Joe Tacopina, the attorney of the former president, launched a new media campaign, emphasising that his client will not agree to any plea deal in the criminal case, as he believes there is no possibility of that happening.

The former president expressed his anger about the indictment on Thursday night through his Truth Social platform, calling the charges "corrupt," alleging that he cannot receive a fair trial in New York and criticising Judge Juan Merchan, who is presiding over the case.

"The Judge 'assigned' to my Witch Hunt Case, a 'Case' that has NEVER BEEN CHARGED BEFORE, HATES ME (sic)," Trump said. "His name is Juan Manuel Marchan, was hand picked by Bragg & the Prosecutors, & is the same person who 'railroaded' my 75 year old former CFO, Allen Weisselberg, to take a 'plea' deal (sic)."

The charges against Trump remain still unknown as the indictment is confidential. Trump was preparing himself to surrender to the authorities in New York after receiving unexpected news on Thursday night that a grand jury had decided to charge him. He was located at his Florida residence, Mar-a-Lago.

A lawyer representing Trump, Joe Tacopina, told the Independent that he understood from prosecutors that the former president will not be put in handcuffs when he surrenders to the authorities next week.

The attorney told ABC News that access to the courthouse would be severely restricted when the arraignment takes place. "We'll go in there and we'll proceed to see a judge at some point, plead not guilty, start talking about filing motions, which we will do immediately and very aggressively regarding the legal viability of this case," Tacopino was quoted as saying.

Manhattan District Attorney Alvin Bragg's office said it had contacted Trump's lawyer to coordinate his surrender and arraignment.

Recently, the Associated Press reported that Trump's indictment allegedly includes multiple charges of falsifying business records, including at least one felony. However, the actual content of the indictment has not yet been made public.

Meanwhile, Daniels was due to give her first interview post-indictment to the British broadcaster Piers Morgan on Friday evening, but was forced to reschedule due to unspecified "security issues".
Courtesy: India Today