Saudi Arabia: Hajj, Umrah work vacancies announced
Mangalore Today News Network
Riyadh, Aug 22, 2023: Saudi Arabia's Ministry of Hajj and Umrah has unveiled vacancies for males and females on contracting basis to work in the cities of Mecca and Medina, home to Islam's two holiest sites.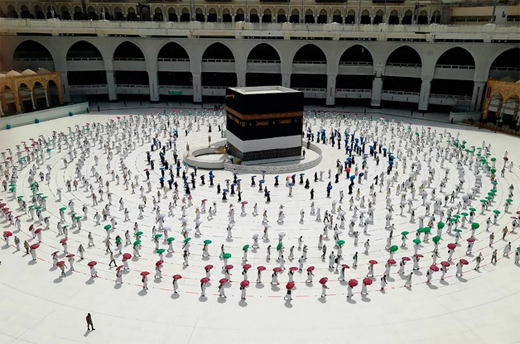 Applications from potential candidates will be received as of this Wednesday for five days via the Saudi unified employment portal Jadarat, according to the ministry.

Candidates required to apply include specialists in cyber security, data protection, information technology as well as engineers with the job titles of an assistant project manager and an industrial assistant.
Also vacancies are offered to researchers including legal assistants, training assistants, cyber security assistants, security and safety as well as data analysts, and software developers.

No breakdown was given about the number of candidates for each job.

Millions of Muslims from around the world flock to Saudi Arabia, Islam's birthplace, to perform annual Hajj pilgrimage and Umrah or minor pilgrimage.

The new season of Umrah began in Saudi Arabia a month ago after the end of Hajj that was attended by around 1.8 million Muslims for the first time in three years after pandemic-related restrictions were lifted.

Saudi Arabia expects around 10 million Muslims from abroad to do Umrah during the current season.

In recent months, Saudi Arabia has unveiled a host of facilities for overseas Muslims to come to the country to do Umrah.

Muslims holding different types of entry visas such as the personal, visit and tourist visas are allowed to undertake Umrah and visit Al Rawda Al Sharifa, where the tomb of the Prophet Mohammed (PBUH) is located at the Prophet's Mosque in Medina after booking an e-appointment.

Saudi authorities have extended the Umrah visa from 30 days to 90 and allowed holders to enter the kingdom via all land, air and sea outlets and leave from any airport.

The kingdom has also said that expatriates residing in the Gulf Cooperation Council countries are eligible to apply for a tourist visa, regardless of their profession, and be able to perform Umrah.

Earlier this month, Saudi Arabia announced adding eight more countries to its visit e-visa system, allowing their nationals to come to the kingdom for Umrah and tourism, raising the total number of countries whose citizens have access to this system to 57.
Courtesy: Gulf News