Justice Santhosh Hegde's Inspiring Talk on Humanism in Houston
Mangalore Today News Network
Houston, Oct 3,2016:The inspiring talk by Justice Santosh Hegde during an event September 29 at India House in Houston organized by the Foundation for India Studies was indeed very inspiring. By the end of his talk about his struggle against corruption and the great need for humanism, everyone present must have felt, as I did, the urge to become involved in fighting the menace of corruption despite our distance from India.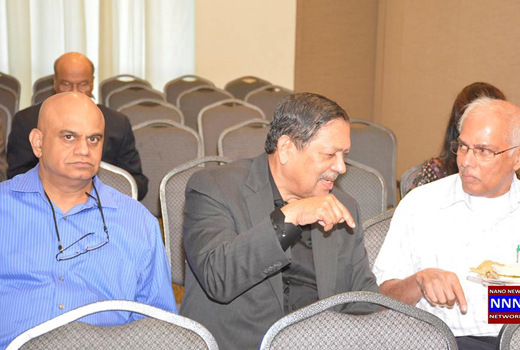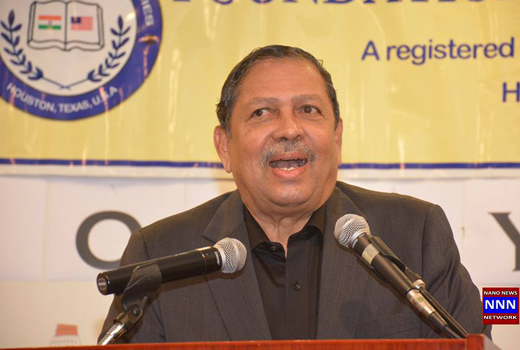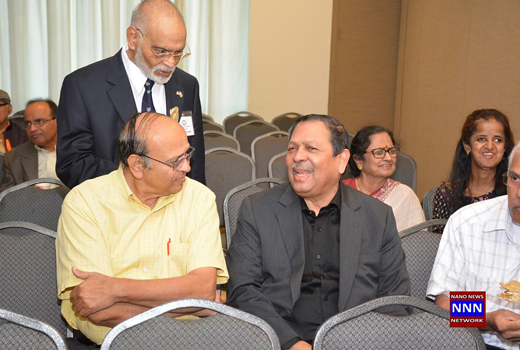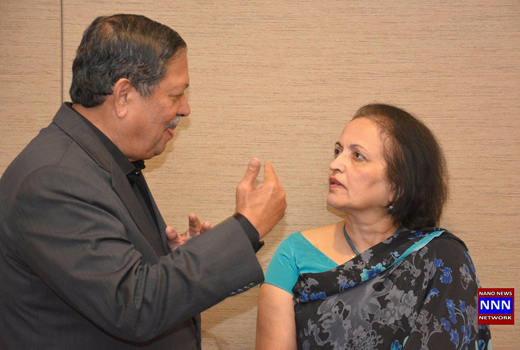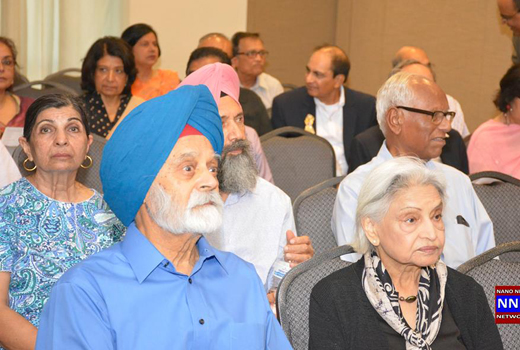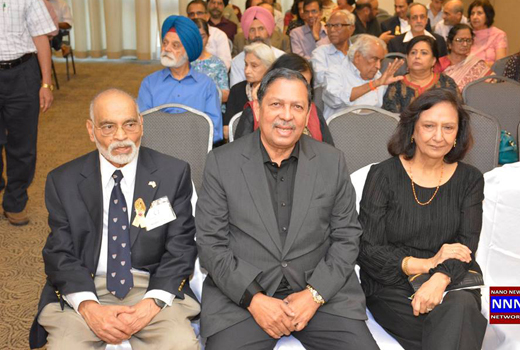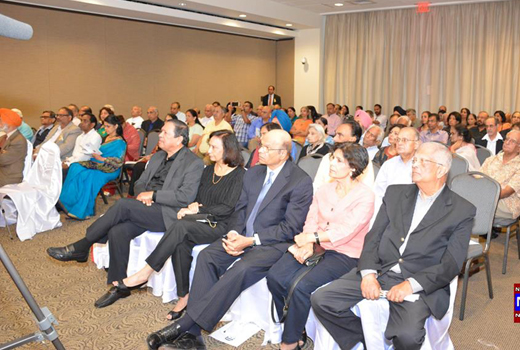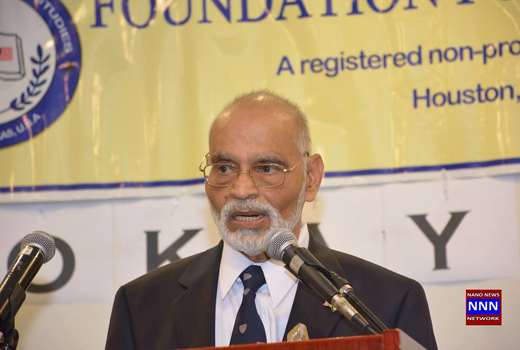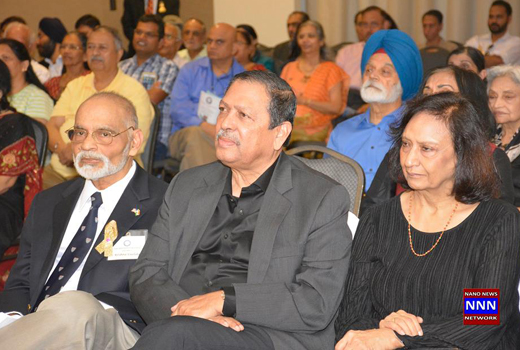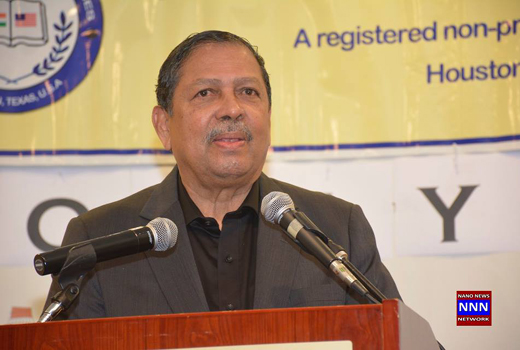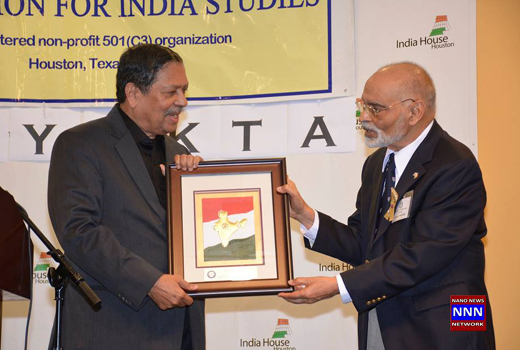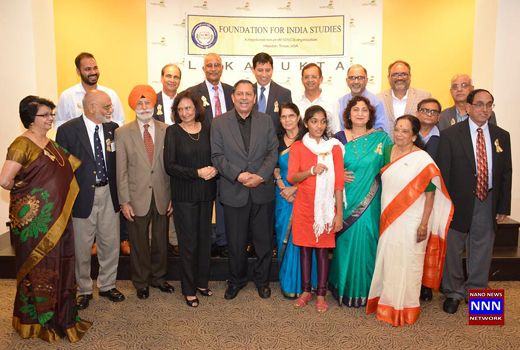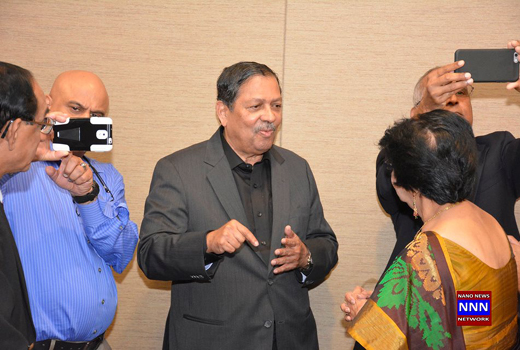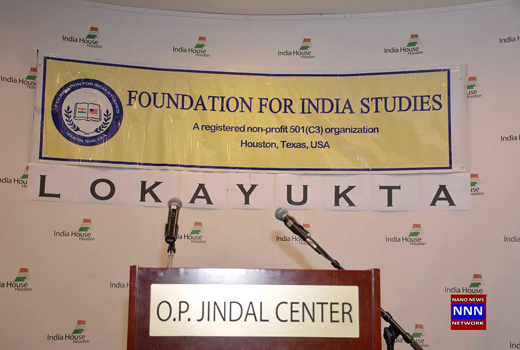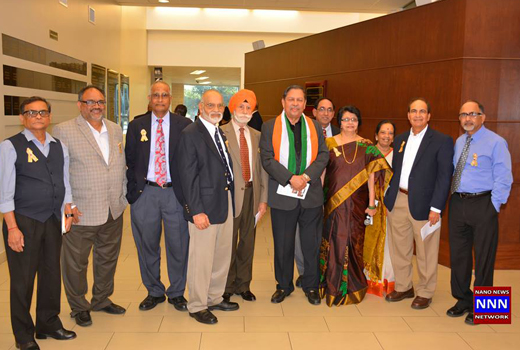 During his five years as a Lokayukta (anticorruption ombudsman) and helping more than 28,000 people receive justice, Justice Hegde witnessed a great deal of deeply rooted corruption. Since his retirement, he has given talks at about 850 schools and colleges to educate and encourage others to pay attention to this important issue.

He shared a number of examples. In one case, an exasperated old woman with a deaf grandson complained to Justice Hegde about a bribery problem. Her postman would not turn over her money order unless she paid him Rs. 25. The woman's only source of income was her Rs. 250 per month pension. Justice Hegde informed the Central Bureau of Investigation (CBI). However, Hegde had to ask a policeman to intercede on behalf of the old woman. The CBI response was that Rs. 25 was too small an amount for them to be concerned about in light of the crores of bribe money exchanged at high levels.

Relatives of a young girl killed in an accident called Justice Hegde for help after waiting three days for her body to be released after a postmortem in a government hospital. Delays of this kind are common, and bribing for the release of the dead body is standard procedure in government hospitals. The justice found three doctors on duty in the particular hospital department. Hearing that a Lokayuka had come to speak with them, two of the doctors immediately went on leave. The third said he was too busy helping a really sick patient. Finally due to Justice Hegde's intervention, the young girl's body was released without paying any bribe.

The poor parents of a little girl without a rectum sought help from Justice Hegde after a doctor in a government hospital refused to perform the needed surgery unless he was paid. Justice Hegde took the child to Manipal Hospital for the surgery. He offered this moving example to illustrate how we must all help others when we can. He was happy to see the girl after four years when her parents brought her to his office.

Justice Hegde's concept of humanism was touching and difficult to put into words here as he spoke about the greedy doctor who received his education with the assistance of society, is paid an attractive salary, and has an opportunity to serve society by performing a surgery. But he refused to do so. This doctor is a human being, but does he have any shred of humanism? Justice Hegde urged all of us to shun greed and try to serve humanity.

He described in some detail how he exposed three chief ministers and several other high-ranking authorities in the Bellary mining corruption scam. While illegal exporters earned more than $100 per ton, government got less than one dollar per ton! Fifty trucks carrying iron ore managed to reach an export port without producing the five legally mandated permits. However there was no trace of the ore at the port. When port authorities were asked what happened to the iron ore, the explanation given was that waves came and washed it all out to sea!

When an honest officer working under the Lokayukta filed a complaint against the guilty, he was suspended by the minister. When Justice Hegde took up the matter with the government, he was told that nothing could be done to reinstate the officer. Hegde resigned in frustration and protest. In order to save the BJP government from embarrassment and public wrath, L. K. Advani, a family friend convinced him to take back the resignation and assured him that the suspended officer will be reinstated. Justice Hegde did so readily because he intended to submit an 11,000 page-report exposing high-level corruption. When the media then reported that Hegde had been offered a parliament seat, he gave a press statement that should he contest, voters should beat him instead of voting for him!

The Q & A session was interesting and illuminating. Justice Hegde agreed that even the judiciary department is corrupt, though less so than the legislative and executive branches. His criticism extended equally to the fourth pillar of democracy, the media. While he appreciated help he received from media, he gave the example of the Radia tape to show how media has failed. Planting false stories has become easy in India where money is the absolute ruler rather than the people.

Hegde commented on his role in the anti-corruption movement and joining Anna Hazare, Arvind Kejrival, Sashi Bhushan, etc., to force politicians to pass a lokpal bill that was first suggested back in 1965. However, after the movement was hijacked to form the Aam Admi Party, he kept away. According to him, AAP is just like any other political party.

According to Hegde, even Mahatma Gandhi would not win an election today, and that honest people can do much more from outside politics than within government. Unless Indian society changes and accepts moral values, it is impossible to fight corruption. He talked about one man who influenced the constituent assembly in 1946 when it was almost unanimously decided that to contest election, one must have minimum educational qualifications. The lone voice argued that, with less than 20 percent of Indian society as literate at that time, how could India be fairly represented? B. R. Ambedkar was convinced of that logic and supported the man.

Hegde insisted repeatedly that society must stop respecting and honoring people who have ill-gotten wealth. He gave the example of Pappu Yadav who, in spite of his criminal record and being sent to jail repeatedly, was elected to parliament. Hegde supported the reservation policy but suggested that a family should get reservation only once. He said the reservation policy is now helping those who are already well off.

Justice Hegde said he feels optimistic that despite the present rampant corruption and lack of moral values, India will overcome these problems and become a prosperous country in the next twenty-five years. He added that, in the unlikely case this does not happen and things become worse, there will be total revolution and the country will disintegrate. Hegde concluded by reiterating that we as a society should inculcate humanism, shun those with ill-gotten wealth, start teaching moral values in schools, and look for opportunities to serve society.

Bhamy V. Shenoy is former President of the India Culture Center of Houston.