Rakhi Sawant is better than Kejriwal, says Shivsena party president Uddhav Thackeray
mangaloretoday.com
Mumbai, Jan 23: Stooping to another low in the ongoing mudslinging over Delhi CM Arvind Kejriwal, Shivsena Party President Uddhav Thackeray has compared Delhi Chief Minister Arvind Kejriwal to item girl Rakhi Sawant.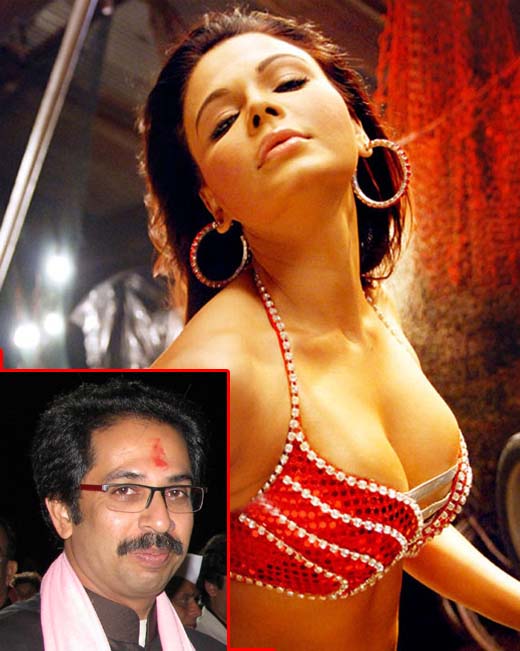 Uddhav has gone ahead to claim that Rakhi Sawant would have been a better administrator than Kejriwal, and those who criticized Rakhi as an Item girl should now felicitate her. Uddhav's attack has appeared in his party mouthpiece Saamana in the editorial.

In a brazen attack on the Delhi CM's recent agitation, Uddhav too has followed Union Home Minister Sushilkumar Shinde and has dubbed Kejriwal as 'mad' ( uses Marathi slang "Yeda" ).

Shiv Sena party president further said that whatever 'tamasha' Kejriwal did in front of the Parliament, has made every political party hang their head in shame. Uddhav has also added that if, this is what the AAP culture is ,then they should agree that they want to create anarchy in the country and that there are anti national element behind it.
If Modi can run country, so can I, says Rakhi Sawant
On a day when Shiv Sena chief Uddhav Thackeray compared Delhi Chief Minister Arvind Kejriwal to item girl Rakhi Sawant, the actor was not to remain silent.

Known for her various controversial remarks in the past, Sawant said on Friday that Kejriwal was an "item boy".

The actor thanked Thackeray for saying that she can govern better than the Delhi CM.

Commenting on Bharatiya Janata Party's prime ministerial candidate Narendra Modi, Sawant said if the Gujarat Chief Minister can run the country by selling tea, why can't she do being an item girl.