Kiss a same sex friend, take a photo, post it on Facebook: Gay for a day movement goes viral a day a
www.mangaloretoday.com
December 12, 2013: The Supreme Court of India on Wednesday ruled against decriminalising gay sex - something that left the LGBT community disappointed. While the Court may have gone by the law, on Twitter and other social networking sites, the court's order sparked a revolution of sorts.

The Supreme Court bench of Justice G.S. Singhvi and Justice S.J. Mukhopadhayay, on Wednesday set aside the Delhi High Court verdict of 2009, and said there was no constitutional room for change in Section 377 of the Indian Penal Code (IPC).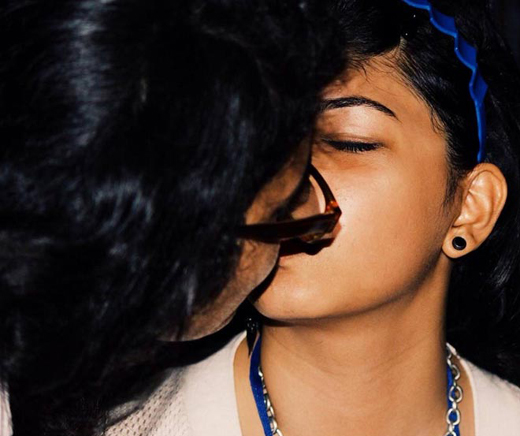 Section 377 of the IPC holds that same-gender sexual relationship is against the order of the nature and is an offence. The apex court upheld the constitutional validity of the section.

While the reactions to the Supreme Court's order were restricted to 140 characters by the twitterati, on Facebook, the Court's order ignited a movement: the Gay For a Day movement.

On the Facebook page created for this purpose, the administrator, Tanmay Sahay, wrote, "All you have to do is change your profile picture to one in which you are kissing someone from your gender in protest of the Supreme Court of India's ruling that criminalizes homosexuality. And at this very difficult time, we must support of our friends and family and fellow citizens for their right to express their sexuality."

He also changed his photograph. See it here and the reactions to the photo: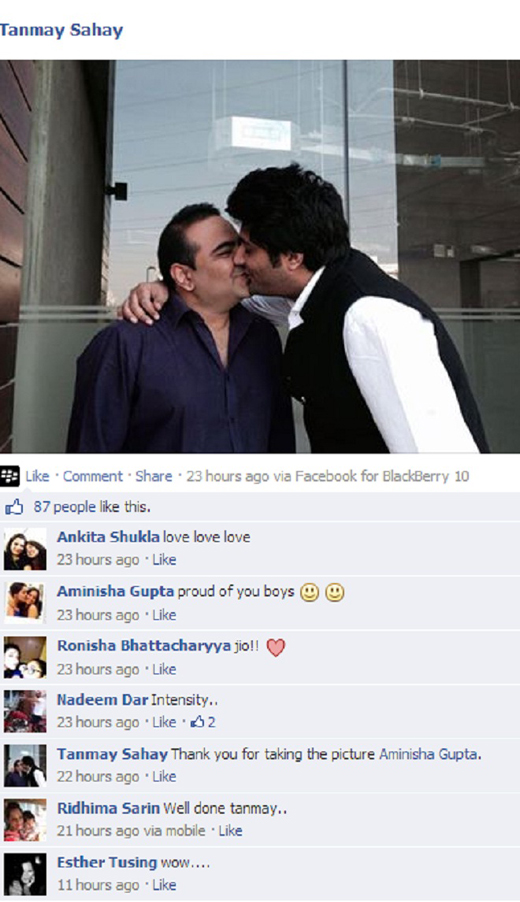 The response to that call to change on the Facebook page was tremendous. Thousands of people following the Gay For a Day page changed their photographs to that of them kissing someone from the same gender with the tagline, "Gay for a day" or simply, "Done".

One user, Kanak Mehra, after changing his profile photograph wrote on Facebook, "Let's kiss and tell what we think of this ruling."

Jauhar Pratap Singh Bajwa criticised the Supreme Court's judgement with a tongue-in-cheek comment, saying, "Supreme Court has lost it!! Must b on meth.. Dats d only possible xplanation for such a verdict/decision.."

In response, another user, Anish Thomas, wrote, "Supreme Mis-Judgement!"

Arun Gr wrote, "I think Justice Singhvi is still in his 80's. Thank you Sir for putting India back under the colonial rule."

Durga Gawde wrote, "there are so many times these days where i wonder what it means to be indian? does it mean that i have to be an MCP, homophobic, have a double life, eve tease women, disrespect them? does it mean all this ? or does it just doesnt matter?"
Srishti Dutta Chowdhury, posted this photograph and wrote, "Understand that sexuality is as wide as the sea. Understand that your morality is not law. Understand that we are you. Understand that if we decide to have sex whether safe, safer, or unsafe, it is our decision and you have no rights in our lovemaking."

Here are some other photographs that were posted by some other users on Facebook: