High denomination currency being used for hoarding, tax evasion;RBI stops printing Rs 2,000 notes
Mangalore Today News Network
New Delhi, Jan 03, 2019 : The Reserve Bank of India (RBI) has reportedly stopped printing Rs 2,000 currency notes as the government suspects the high denomination banknote was "being used for hoarding, tax evasion and money laundering," a media report said reported Yahoonews.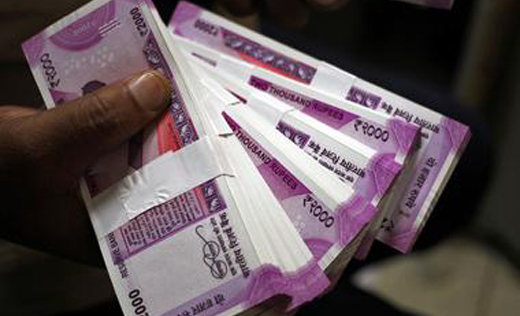 The decision, however, does not mean that the notes will be invalid, ThePrint reported. The banknote is likely to be phased out from circulation gradually, the report added.

In December 2018, banker Uday Kotak had said that the outcome of the controversial demonetisation drive would have been "significantly better" if "simple things" like introducing Rs 2,000 currency notes were avoided.

"I think we would have had significantly better outcomes, if we had just thought about simple things. If you are taking out Rs 500 and Rs 1,000 notes, why would you introduce Rs 2,000 notes? " Kotak had asked while speaking at former chief economic advisor Arvind Subramanian's book launch in Mumbai.

Kotak had said as part of the "execution" strategy, it was essential to ensure larger quantum of notes of the right denomination were made available.

The government, in August 2018, had said that there was no proposal to withdraw Rs 2,000 denomination notes. Replying to a question whether the government was considering withdrawal of Rs 2,000 notes, Minister of State for Finance Pon Radhakrishnan in the Lok Sabha said, "there is no such proposal."

In December 2017, an SBI Research report had said that the RBI might either be holding back Rs 2,000 notes or could have stopped printing high denomination currency.

Juxtaposing the data presented in the Lok Sabha with the one provided by RBI in its annual report, the SBI Ecoflash report said, "we observe" that the value of small denomination currency in circulation up to March 2017 was Rs 3,501 billion.

This implies that the value of high denomination notes was equivalent to Rs 13,324 billion as on 8 December 2017, after netting out the small denomination notes from the currency in circulation on that day, it said.

The report further said that as per the Ministry of Finance in the Lok Sabha, the RBI had printed 16,957 million pieces of Rs 500 notes and 3,654 million pieces of Rs 2,000 notes as on 8 December 2017. The total value of such notes translates into Rs 15,787 billion.

"This means that the residual amount of high currency notes (Rs 15,787 billion Rs 13,324 billion) of Rs 2,463 billion may have been printed by the RBI but not supplied in the market," said the report authored by Soumya Kanti Ghosh, group chief economic adviser, SBI.

"As a logical corollary, as 2000 denomination currency led to challenges in transactions, it thus indeed seems that RBI may have either consciously stopped printing the 2000 denomination notes/or printing in smaller numbers after initially it was printed in ample amount to normalise the liquidity situation," Ecoflash had said.

On 8 November, 2016, Prime Minister Narendra Modi surprised all by announcing an immediate withdrawal of Rs 500 and Rs 1,000 currency notes, claiming to curb black money and fake notes. But the final numbers disproved all the calculations wrong as 99.3 percent of the cancelled notes worth close to Rs 15.8 trillion came back to the system. This was immediately followed with the introduction of Rs 2,000 note by RBI the same evening.
Write Comment
|

E-Mail
|

Facebook
|
Twitter
|

Print