CM Siddaramiah pledges to fulfill all 5 promises within the current fiscal year
Mangalore Today News Network
Bengaluru, June 02, 2023: Karnataka Chief Minister Siddaramaiah announced on Friday, following the cabinet meeting, that the government has committed to fulfilling all five guarantees within the current fiscal year.
The Congress party secured a landslide victory by winning 135 out of 224 seats in the recently concluded election in Karnataka. In accordance with their promises and the trust placed in them by the people, the Congress is now obligated to fulfill its commitments.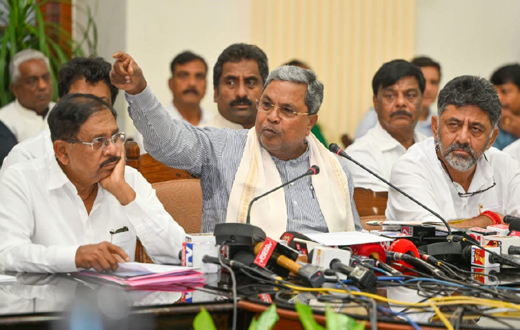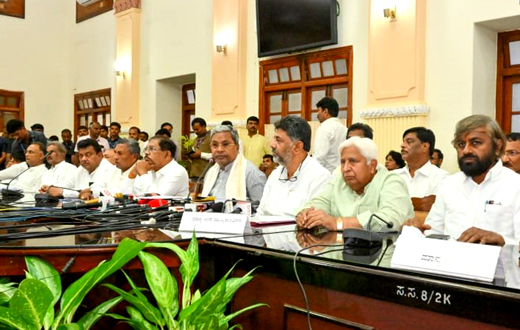 The party had outlined five guarantees, namely providing 200 units of free power to all households (Gruha Jyoti), offering a monthly assistance of Rs 2,000 to the woman head of each family (Gruha Lakshmi), distributing 10 kg of free rice to every member of a below poverty line (BPL) household (Anna Bhagya), granting Rs 3,000 per month to unemployed graduate youth and Rs 1,500 per month to unemployed diploma holders (aged 18-25) for two years (Yuva Nidhi), and facilitating free travel for women in public transport buses (Shakti).

The Congress government has estimated that the annual cost of implementing these schemes will be around Rs 50,000 crore. The Food and Civil Supplies Minister, K H Muniyappa, has expressed the party's commitment to fulfill these guarantees, assuring that the distribution of 10 kg of rice will be carried out without any hesitation, with further details to be provided after the Cabinet's decision.

During the elections, Congress leader and former party president Rahul Gandhi said the schemes will be implemented on the day the government took over.

However, Chief Minister Siddaramaiah, after assuming power on May 20 said the government has agreed in principle to implement the guarantees and sought time till the next cabinet meeting.

"We have given approval in principle. We will get details, discuss, financial implications will be looked into and then we will do it for sure. Whatever the financial implications may be, we will fulfil these five guarantee schemes," Siddaramaiah told reporters after the first Cabinet meeting.

When asked when it will be implemented, he said: "Most likely it will be implemented after the next cabinet meeting," and added, "Already cabinet decision has been taken. We need to work out details such as its financial implications."

When asked why these aspects were not looked at before making the promises, the Chief Minister underlined, "The promises have been agreed upon. We will not go back."

Siddaramaiah said spending Rs 50,000 crore on these guarantees will not be a burden for the state, whose budget is about Rs Rs 3 lakh crore annually.
Write Comment
|

E-Mail
|

Facebook
|
Twitter
|

Print