Will retire if proven guilty: CM Siddaramaiah amid Kumaraswamy's 'Cash For Transfer' Accusations
www.mangaloretoday.com
Bengaluru, Nov 19, 2023: Chief Minister Siddaramaiah Sunday said he will retire from politics if the "cash for transfer" allegations levelled against him by former CM H D Kumaraswamy are proven right. Siddaramaiah claimed that JD(S) chief was in fact recounting the corruption which took place during his tenure and said he will retire even if a single case was proven against him.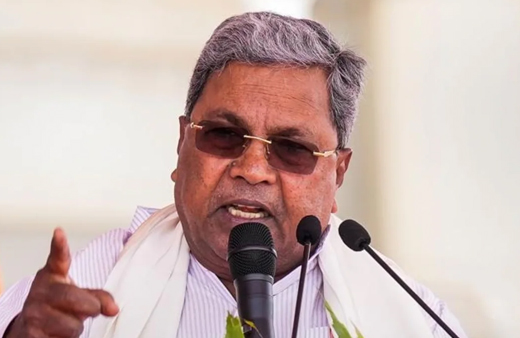 "He (Kumaraswamy) is speaking about the money they (Kumaraswamy and JDS leaders) took for transfers. They took money during his tenure. In our tenure, we have not taken any money. I have already said — I will retire from politics, if it's proved that I have taken money in even a single case of transfer," the Chief Ministers told reporters in Bengaluru.

"I have told you not to ask about it (Kumaraswamy's allegations). Haven't I responded to it already? Let him tweet (post on X) a number of times. He is speaking about what they did during his tenure (as CM)," Siddaramaiah said in response to a question about Kumaraswamy's accusations against him and his son Yathindra.

"Let him tweet a hundred times, I don't want to reply," he added.

Kumaraswamy had recently sought to link a phone conversation between Yathindra and Siddaramaiah, which was widely circulated on social media, to allege a cash for postings/transfer' scam, a charge which has been rightly rejected by the chief minister and his son.