UP bans sale of Halal-certified products with immediate effect
mangaloretoday.com/ndtv
Lucknow, Nov 18, 2023: The Uttar Pradesh government today banned food products with a halal tag. "A ban is imposed on the manufacture, storage, distribution and sale of products with immediate effect," the Food Commissioner's office said in an order. Food items meant for export are exempt from the ban, it added.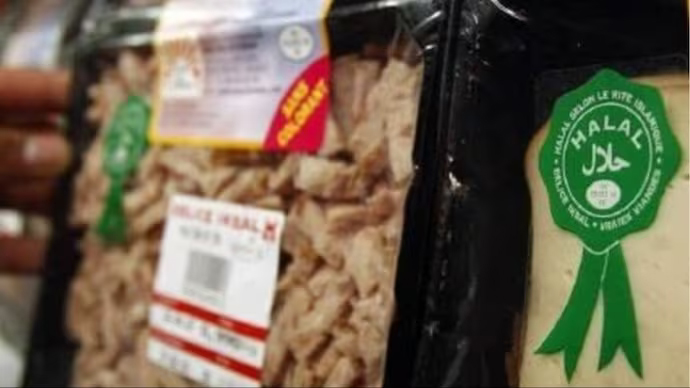 Halal certification of food products is a parallel system which creates confusion regarding the quality of food items and is not tenable under Section 89 of the Food Law Food Safety and Standards Act, the order said. "The right to decide the quality of food items lies only with the authorities and institutions given in Section 29 of the said Act, who check the relevant standards as per the provisions of the Act", it added.

The move comes after a police case was filed against a company and a few other organisations for allegedly "exploiting people's religious sentiments" to boost sales by providing "forged" halal certificates.

The case has been registered against entities such as the Halal India Private Limited Chennai, Jamiat Ulama-i-Hind Halal Trust Delhi, Halal Council of India Mumbai, Jamiat Ulama Maharashtra and others for allegedly exploiting religious sentiments to boost sales by providing halal certificates to customers of a specific religion, the UP government said in a statement.

The complainant raised concerns over a large-scale conspiracy, indicating attempts to allegedly decrease the sale of products from companies lacking the halal certificate, which is illegal, the UP government said.

The statement said that these companies allegedly issued forged halal certificates to various companies for financial gains, fostering not only social animosity but also violating public trust.

Jamiat Ulama-i-Hind Halal Trust, in a statement, termed the allegations as "baseless" and said it will take "necessary legal measures to counter such misinformation".

Halal certification is mentioned on the labels of certain food products like dairy products, sugar bakery products, peppermint oil, salty ready-to-eat savouries and edible oils etc, the food commissioner's office said.

Halal certification is a guarantee that the food is prepared in accordance with Islamic law and is unadulterated. If a product contains animals or animal byproducts that are considered prohibited under the law, then it cannot receive a halal certification.

Specifically, halal foods are those that are made, produced, manufactured, processed, and stored using machinery, equipment, and/or utensils that have been cleaned according to Islamic law and are free from any component that Muslims are prohibited from eating.