Lockdown in Delhi from 10 PM till 5 AM next Monday
Mangalore Today News Network / NDTV
New Delhi, April 19, 2021: Delhi will be under a six-day lockdown from 10 pm tonight to 5 am on Monday, Chief Minister Arvind Kejriwal announced, calling it a necessary step to prevent a bigger crisis in the capital.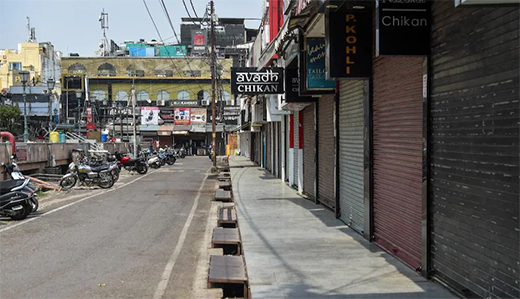 "The government will take full care of you. We took this tough decision taking the situation into consideration," Arvind Kejriwal said.

"The six-day lockdown will help us arrange more beds and supplies."

Mr Kejriwal said ICU beds were almost over and oxygen levels were critically low.

All private offices will Work From Home and only government offices and essential services will be open, say reports.
On Sunday, Delhi recorded the biggest jump in its daily Covid tally with 25,462 fresh cases and a positivity rate of nearly 30 per cent, which means almost every third sample being tested in the city is turning out positive.A weekend curfew was on in the capital to "break the chain of transmission" but continuing violations in parts of the city signaled that harsher steps were needed.On Saturday, 24,375 Covid cases and 167 deaths were reported in the city.