Face masks mandatory on flights: Aviation regulator as Covid cases spike
Mangalore Today News Network
New Delhi, Aug 17, 2022: In view of the rapid surge in Covid cases, commercial airlines have been advised by DGCA (Directorate General of Civil Aviation) to comply with stringent coronavirus protocols inside aircraft. On August 16, the statutory body urged airline companies to ensure that passengers adhere to Covid norms as well.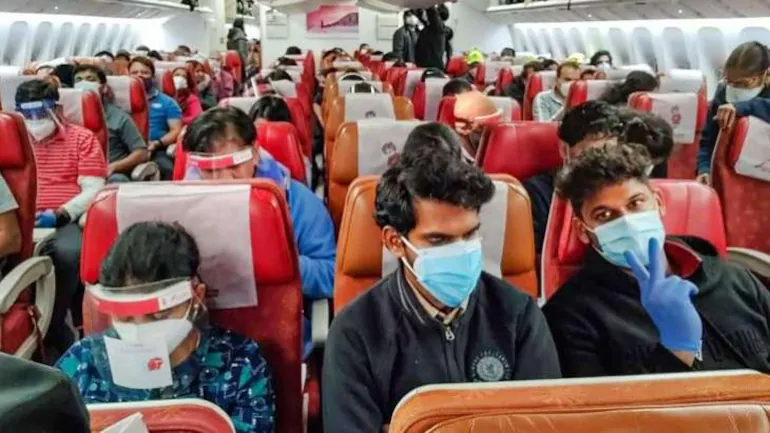 Iterating that the DGCA may carry out random inspections on the site, it laid out instructions to the stakeholders.

Passengers have been asked to don face masks at all times and ensure proper sanitisation of the passengers along various platforms. In an instance wherein passengers failed to comply with Covid directives, DGCA has asked airlines to implement punitive actions against the violator.

With a 100% hike in Covid hospitalisation in Delhi since August 1, the national capital has been recording more than five Covid-related deaths every day since Saturday. The national capital has recorded a nearly two-fold rise in hospitalisations in a fortnight.

Statistics shared by Delhi State Health Bulletin showcased an upward trajectory for hospitalisations since August 1. From 307 Covid patients in the hospital, the figures have surged to 588 while 205 remain on oxygen support and 22 on ventilator support. ICU admissions have doubled from 98 on August 1 to 202 as of August 16.

On the other hand, the financial capital has recorded a spike in infection too. On August 16, all dedicated ICU beds in Bombay Hospital were occupied by Covid-19 patients. On Tuesday, 584 fresh coronavirus cases and zero deaths were reported in Mumbai. The active case tally climbed to 5,218 on Monday.

Covid-19 cases in Mumbai have been on the rise since the beginning of August and on August 14, the cases reached 882.
Courtesy: India Today