Anti-terror raids in 6 states in crackdown on Khalistani-gangsters nexus
Mangalore Today News Network
New Delhi, Sep 27, 2023: The National Investigation Agency is conducting major raids across six states in three cases. The raids are being conducted at 51 locations belonging to associates of Lawrence Bishnoi, Bambiha and Arshdeep Dalla gangs.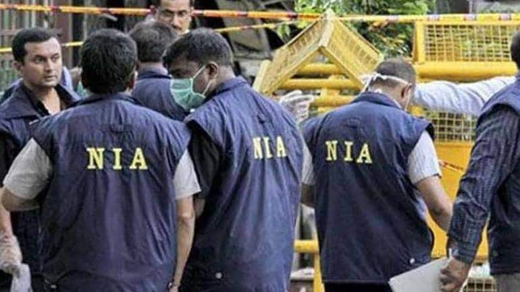 In the early hours, the NIA conducted a raid on the house of a liquor contractor in Punjab's Moga district. Dalla had demanded ransom from the contractor and had received a part of it. The NIA is conducting an inquiry in this regard, sources said.

The NIA also raided a gun house in Bajpur police station area of Udham Singh Nagar, Uttarakhand. NIA has raided another house in the Clementown police station area of Dehradun district of Uttarakhand.

According to the information received from Dehradun Police, the NIA team is conducting raids since this morning.

The state police said the NIA team is checking the weapons in the gun house.

The NIA had also issued details of 43 individuals associated with the terror gangster network having links to Canada and asked the public to share details of their properties and assets which can be taken over by the government.

The NIA also requested to share details about the properties/assets/businesses owned by them in their own name or in the name of their associates, friends and relatives. It has also asked to share details of their business partners, workers, employees and collection agents.

The NIA in its post issued pictures of Lawrence Bishnoi, Jasdeep Singh, Kala Jatheri alias Sandeep, Virender Pratap alias Kala Rana and Joginder Singh along with their names. It highlighted that many of these gangsters are based in Canada.

The NIA had earlier confiscated properties owned by Khalistani terrorist Gurpatwant Singh Pannun in Chandigarh and Amritsar under the Unlawful Activities (Prevention) Act. A property confiscation notice was seen pasted outside Pannun's residence at Sector 15 in Chandigarh.

On September 21, the agency had conducted raids at more than 1,000 locations in Punjab and Haryana associated with fugitive gangster Goldy Brar. Punjab police officers along with the NIA had carried out the operation.

Goldy Brar is among the most wanted gangsters named by the NIA. He is also suspected to be behind the recent killing of another gangster Sukha Dunike, who was shot dead in the Canadian city of Winnipeg.

Several of these wanted gangsters are said to be operating out of Canada, with close links between Khalistan sympathisers and gangsters. In 2018, during Justin Trudeau's visit to Amritsar, India had handed him a list of nine Khalistani operatives said to be in Canada.