"Shraddha Walkar met friend, boyfriend got violent": Cops on murder motive
Mangalore Today News Network / NDTV
New Delhi, Jan 24, 2023: Aaftab Poonawala murdered his girlfriend Shraddha Walkar in anger after she went to meet a friend, the police said in the chargesheet into the macabre murder case.

In the 6,629-page chargesheet, the Delhi Police said Aaftab Poonawala became extremely violent when he came to know his girlfriend had gone out to meet the friend.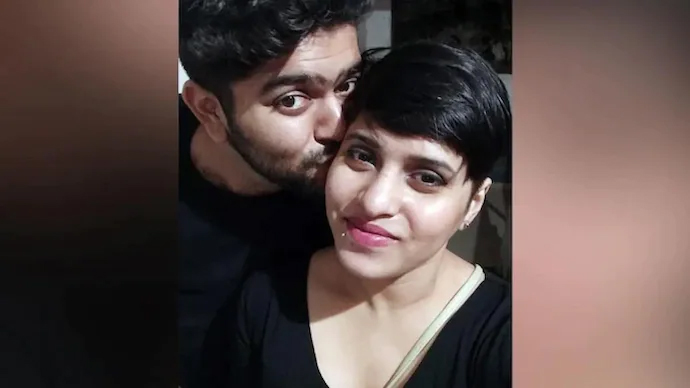 "The accused did not like the fact that she had gone to meet a friend. He became worried. He killed her that day," Joint Commissioner of Police Meenu Choudhary told reporters today.

After allegedly killing Shraddha Walkar, 27, in May in their rented Delhi flat, Aaftab Poonawala, 28, had chopped up her body and discarded the body parts into a nearby forest and other places over nearly three weeks to hide evidence. Both had moved to Delhi from Mumbai in May itself and were live-in partners.

The police said they formed nine teams to crack the case and even sent some of them to Haryana, Himachal and Maharashtra to collect evidence and talk to people for a larger picture.

"We collected body parts for a long time. A lot of technology went into analysing the evidence. We got a DNA and other forensic tests done," Ms Choudhary said.

The police took the statements of some 150 people while framing the chargesheet. Aaftab Poonawala used over five kinds of knives and other tools to chop up his girlfriend's body, the police said in the chargesheet.

A saw and blade allegedly used to chop up the body were allegedly thrown into the bushes in Gurugram. A meat cleaver was dumped in a dustbin in south Delhi.

Aaftab Poonawala was caught after Shraddha Walkar's father went to the police in their hometown in Maharashtra in October. The father, Vikas Walkar, had not been in touch with her as he was upset over her inter-faith relationship with Aaftab Poonawala.

Having met over a dating app, the couple lived together for some months in their hometown Vasai near Mumbai before shifting to Delhi only in May last year.