Savita Bhabhi inspired by Gujarati lifestyle, says research
mangaloretoday.com / India today
New Delhi, February 21, 2014: The character of Savita Bhabhi, the first ever Indian comic porn icon, may have been inspired by the takeover of India's daily soap industry by the great Gujarati joint family, says a research paper.

According to a report published in The Times of India, the character, Savita Patel, may have been derived from the Gujarati lifestyle, household and enterprising qualities.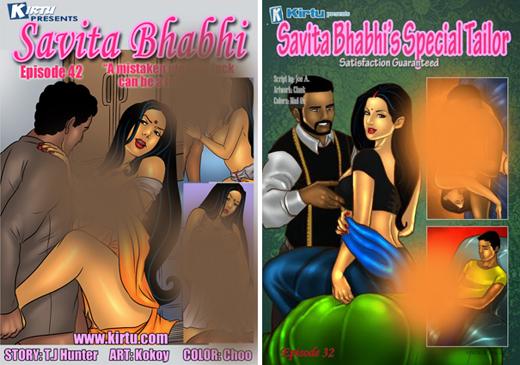 A research paper titled 'Rethinking Gujarati Identity through the Image of Savita Bhabhi' by Anannya Bohidar, a Jawaharlal Nehru University graduate, looks at the inception, ideation, production and patronage of Savita Bhabhi, - a porn web comic - commissioned, created and published by a non-resident Indian that chronicles the sexual adventures of a Gujarati woman.

The research paper juxtaposes Savita Bhabhi with other cultural products of contemporary times and tries to conceptualise the multifaceted image of the porn comic with various other popular media, like daily soaps, weekend comedy or films.

The pornographic cartoon character which earned recognition as India's first porn star is depicted as an attractive promiscuous housewife who is ignored by her husband (Ashok) and engages in sexual adventures.

While the website which featured the character was censored by the Central government under the country's anti-pornography laws, the character has somehow lived on.