Threat calls to actress Leena Maria: Cops to probe Ravi Pujari link
Mangalore Today News Network
Kochi, dec 19, 2018 : After controversial actress Leena Maria Paul received threat calls from a voice claiming to be that of underworld don Ravi Pujari, the police have started probing underworld links in the case, reported English Manoramaonline.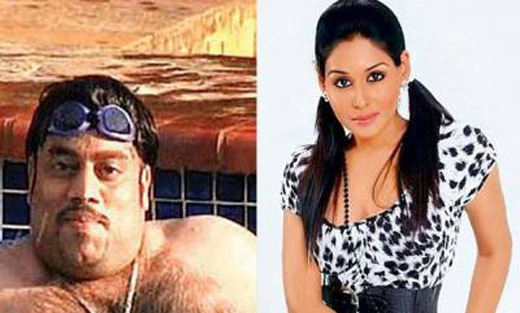 The gangster has been reportedly linked to extortion cases against many Bollywood celebs.

Leena Maria told the police that she received a threat call on Monday evening, days after two men allegedly fired shots at a beauty parlour run by her.

According to Maria, the caller demanded that her salon should be shut.

The call in English was made from an overseas number.

However, the police are examining whether the call was from a fake foreign phone number created with an app.

Police officials have collected audio recordings of the conversation. They will match it with Ravi Pujari's voice to verify his involvement.

The investigation team will seek the help of Mumbai Police also to gather information regarding him.

The actress alleged that she had received calls on her mobile phone, demanding Rs 25 crore on November 3 under instructions from gangster Ravi Pujari. She claimed the caller threatened to kill her if the money was not paid. She received threat calls after that also.

On December 10, police approached her to enquire about the calls.

On December 15, the attackers, wearing helmets covering their faces, came to the parlour at Kadavanthara around 3 pm and fired two shots with an air pistol before speeding away, police had said.

"The two men had left behind an A4 size paper with Ravi Pujari written on both sides. We are probing all angles," a police officer had said.

Leena had also moved the Kerala High Court on Tuesday, seeking a direction to police to provide her security.

In her petition, she alleged that there was an imminent threat to her life and also her staff at the parlour.

Leena submitted in the court that she was willing to bear the expenses involved. The court will consider the case on Wednesday.

So far, no cases have been registered against Pujari from Kerala.

The Rajasthan Police had earlier filed a similar case against Pujari for threatening actor Salman Khan in an extortion bid. The Kochi city police will seek to compare the threat call recieved by the actress with Pujari's earlier voice recording from the police archives.

From 2009 to 2013, Pujari had reportedly threatened many Bollywood actors including Salman Khan, Akshay kumar, Karan Johar, Rakesh Roshan and Shahrukh Khan.

Pujari allegedly sent a shooter to filmmaker Mahesh Bhatt's office in 2006, claiming Bhatt was "anti-India".

Shady past

Actress Leena was an accused in a bank fraud case and was associated with alleged conman Sukesh Chandrashekhar, now in Tihar jail in a poll related bribe case, involving Amma Makkal Munnetra Kazhagam leader and R K Nagar MLA T T V Dinakaran.

Leena told the police that her ally Sukesh is her life partner too, though they were not married.

Earlier, Leena had told the police that she was very close to Sukesh, but they later parted.

However, the actress' latest statement gives a different version of the relationship.

Leena has acted in Bollywood film 'Madras Cafe', Tamil flick 'Biriyani' and Malayalam films 'Husbands in Goa' and 'Red Chillies'.

Sukesh, who belongs to Bengaluru, has close links with top politicians as well as the underworld.

"We met while pursuing the BDS course in Bengaluru," said Leena. They soon became business partners.

Leena had earlier said that she terminated their partnership after Sukesh allegedly cheated her of a big amount.

Write Comment
|

E-Mail
|

Facebook
|
Twitter
|

Print