Sentiments of 75 years Indian Independence and Mangaluru
Mangalore Today News Network
By I J Saldanha Shet

Mangaluru, Aug 15, 2022: Mangaloreans/Kanarites of all origins from many angles are seen as national assets immensely positive the world over from ancient times. They are found in the forefront of efforts in the past and now. In the pre 1947 struggle for freedom too and ever after, in consistent Indian development. August 15, 1947 is a grand memorable day never to be forgotten, it now marks 75 years of Independence from alien rulers, a worthy celebration in 2022. Indeed the oppression faced as virtual slaves and bonded men of a white race hardly needs to be dwelt on. But, do we presently find our selves cornered into another type of oppression, slavery and loss of independence- consider deeply, know and act. Rulers, chosen by us, as we believe, through electronic machines, rule the Nation of 120 crores with colossal multi dimensional resources and assets- but how?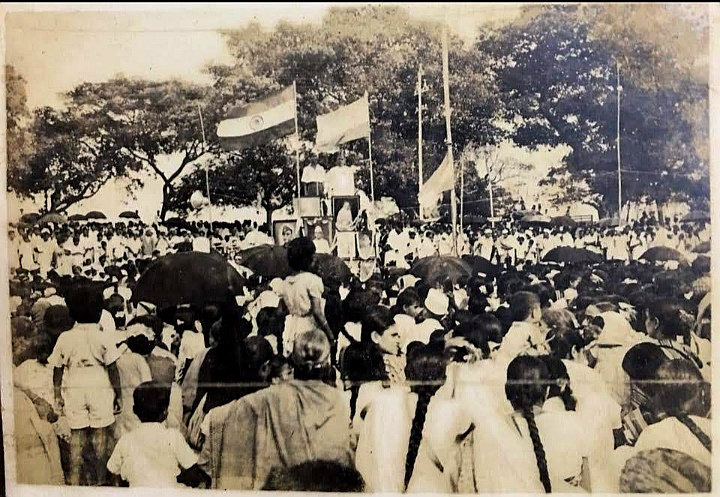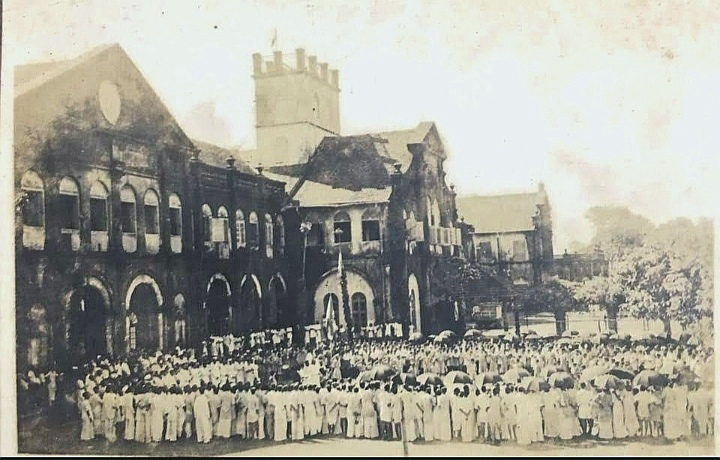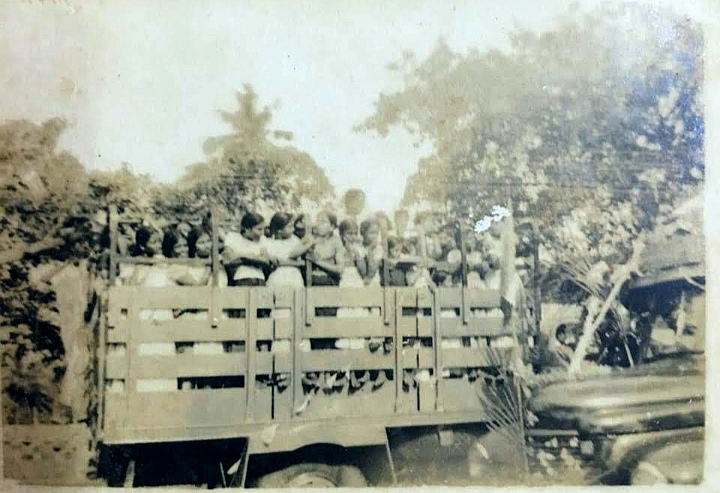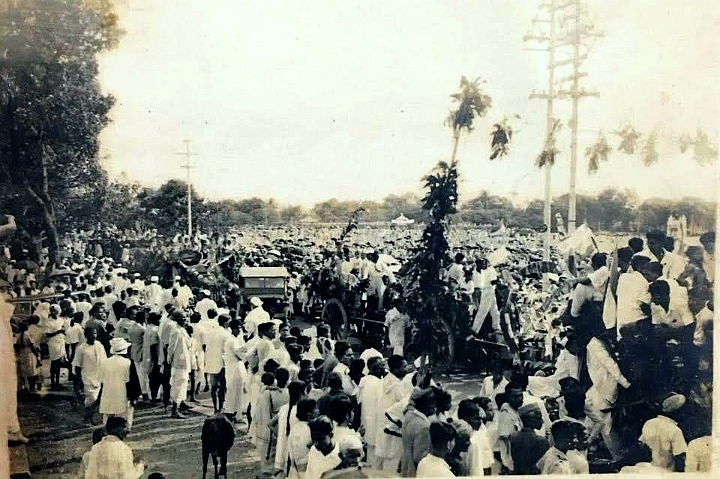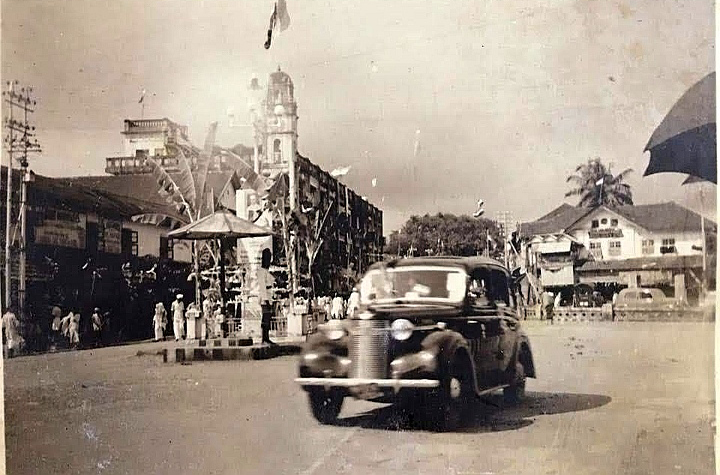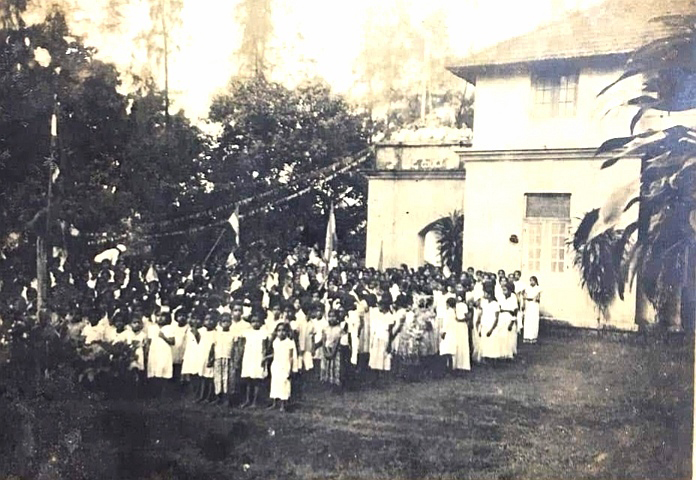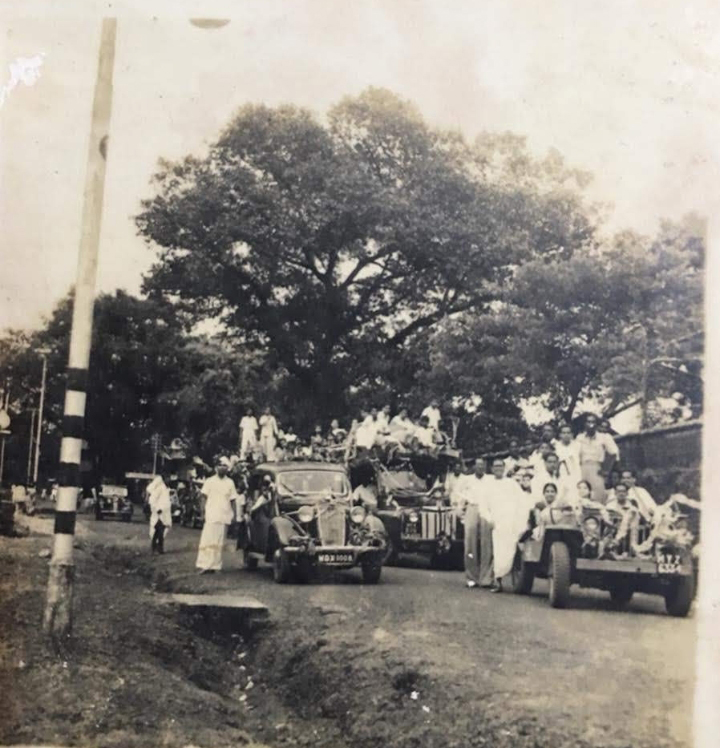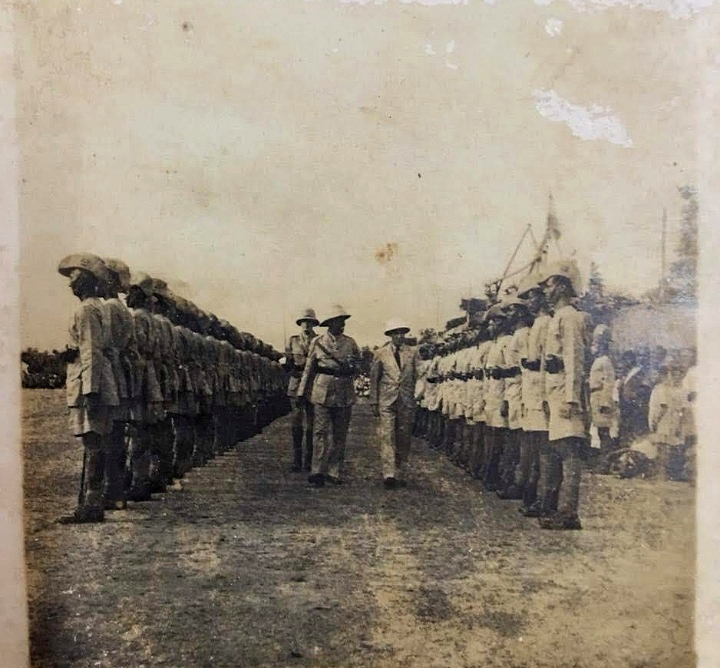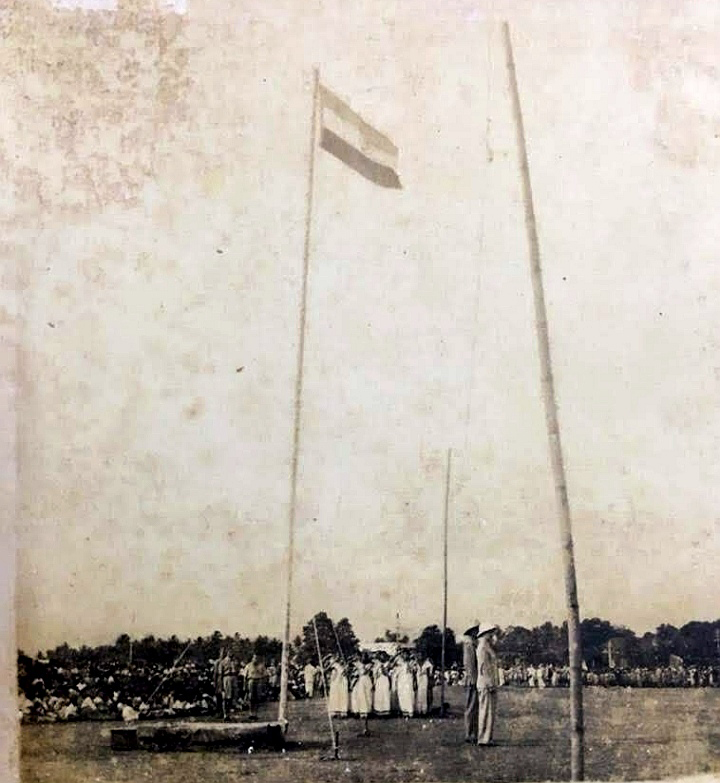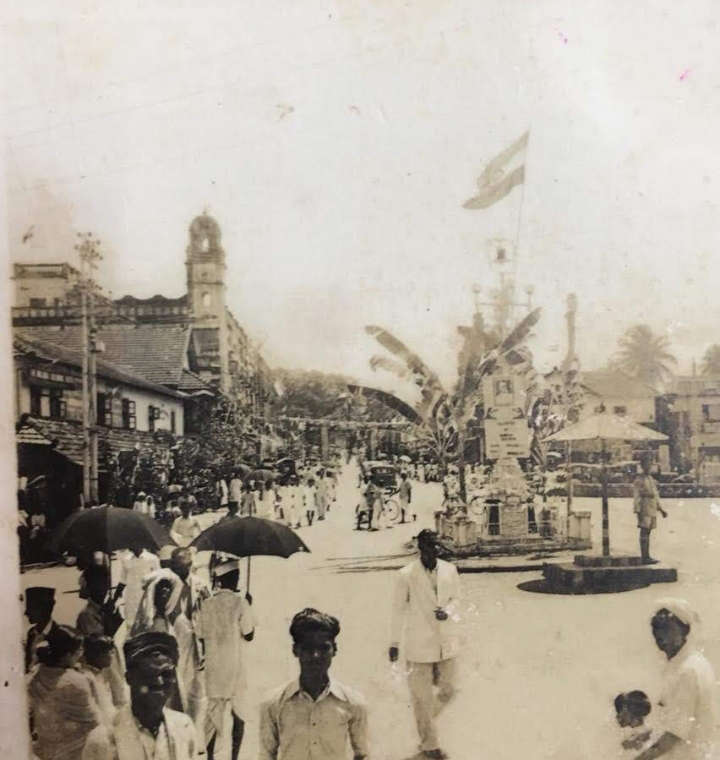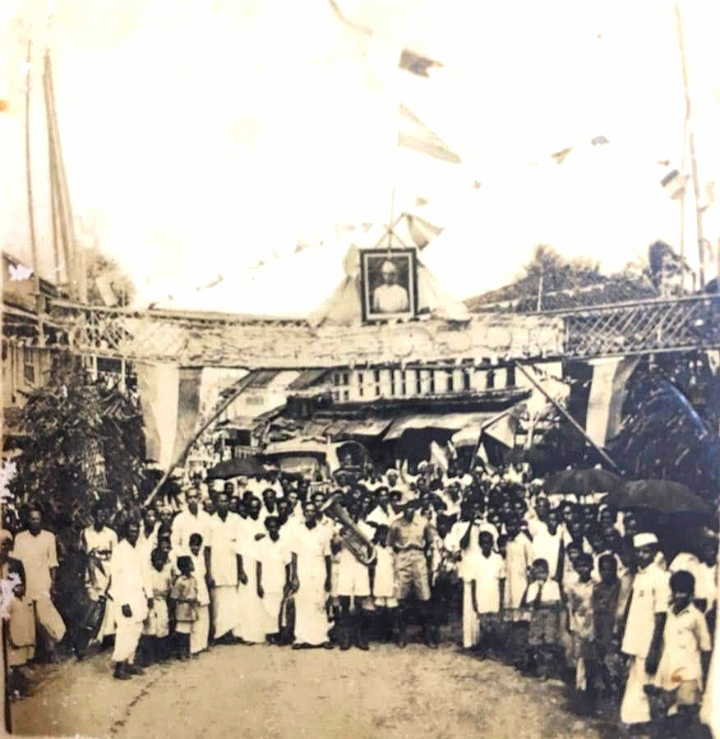 We have been 'Independent' for 7 decades plus, democracy is in serious doubt for the many who are deprived and demoralised. The perceptions stem from phenomena of general apathy and weakness, fuelled by fear and individuality, indifference and self centered occupation, ignited by pre-occupations imposed by technology, manipulated and precipitated by multi factors. Also, there is the role of the inactive lamenting behind the scenes. The contribution and support to corruption, existing at all levels and everywhere is beyond imagination; and consciously dumped is integrity and immorality; can there be a recovery. So, where in hell is all this talk of development, crores of rupees crushing the reality and sense of millions of Indians hurtling down a precipice of doom in a calculated and uncontrolled manner, certain death if not controlled without delay. The struggle of the good and people of integrity of the many sacrifices and contributions of martyrs is just a waste product and wasted effort. Will the Independence of India now 75 years old be rescued and saved or is it going to be allowed to be doomed for good like many around us.

Nothing is permanent: Many youngsters of the 50s and 60s had to develop a sense of integrity and growth, they had many role models among freedom fighters and so on their ideals inspired by their commitment and integrity. In more recent times, when tales of corruption and gross untruth,scams, tax evasion and a multiple crime menu are public knowledge and the only model seen, India seeks to find new heroes. Many worship the glittering images of film celebrities and so on, only to find these mired in drugs, alcohol, money laundering, tax evasions, immorality and crime of all kinds. We are out and out only involved in personal pursuits rather than looking at the betterment of the society and state. Hoarding, materialism, black money and misuse of power is the mantra of all, as the supreme yantra! So only such qualities are looked up to and nurtured everywhere. Any one who fills this criteria is a worshipped hero! Our celebrities who flaunt pseudo power, ill gotten wealth, material fame, false status, are today the icons that one admires, emulates and elects. The struggle for Independence had created a respect for integrity and courage; those had faced tough times together, they had a collective goal reaching out to others in the process. In the absence of collective goals or agenda - selfishness and crime misuse of power rules.

Satyagraha & Old Kanara: It must be recalled that the father of Indian independence struggle and 'Father of the nation' first prescribed the oath to resist the white colonial oppressors without force or fight whatsoever was the young Mohandas Karamchand Gandhi who evolved into the 'Mahatma'. The term 'Satyagraha' originated in a competition in the news-sheet Indian Opinion in South Africa in 1906. "Satyagraha" is a Sanskrit word -satya (truth) and Agraha ('Acceptance') or 'grasping firmly'. For Gandhi, satyagraha went far beyond mere "passive resistance" and became the centrifugal force in practising non-violent methods. This unique thinking got the name of 'SATYAGRAHA'. It is India's great contribution to the world which has also been included in the English dictionary as 'passive resistance introduced by Mahatma Gandhi as a method of obtaining political and social reforms' and so on. Several Kanarites adopted 'Satyagraha' as their policy and ideal. According to history, one of these was a couple from Mangalore settled in Colombo for family tile business - Thomas and Helen Alvares. This couple was motivated by Gandhiji himself who was once entertained by them to tea. They were so impressed and fervently committed that they gave all their children Indian names (which then was not usual for Christians), Helen herself became known as 'Alva Devi'. In 1932 she served a jail term for her role in the freedom struggle. The meaning of Satyagraha is lost today, it is not at all fasting, rioting,going to jail or such actions. It is not such that these may be an external sign sometimes. Satyagraha is more about a clear vision of 'TRUTH' grows harmonious to it and merges to a great degree with truth. Gandhiji said 'God is truth and truth is God'. Spurious Satyagraha seems to manifest itself everywhere in India post-independence. Today non-violence is opposed to satyagraha, and has even become blackmail currency with bargaining power. Kanara became a hotbed of the freedom movement and satyagraha, with the prevailing high profile of cultures and education. Many of our ancestors were in the forefront as can be seen from the frequent visits of leaders like Gandhiji,Nehru, Vallabhai Patel, Sarojini Naidu and so on. Though some accuse Christians of siding in small ways with the British initially, s proving that they were in fact later the accelerated momentum of the freedom effort in Mangalore. An account from an elder citizen recalls August 15,1947 in Mangalore. "At the home of a famous tile magnate of Bolar, the loudspeaker of a radio broadcast the speech of Nehruji at mid-night saying that as the whole world was asleep India awoke to life and freedom. Crowds gathered to hear and celebrate. From the overbridge at hoige bazar, crowds moved to the Maidan with slogans like 'Bharath Matha ki Jai'- the new tricolour was held high amid fireworks, chiming of temple and church bells, joy, prayers and celebrations."

Mangalore & Independence : The Tuluvas, and all communities of Kanara are an illustrious and intelligent asset of Kanara and a large group of this community are the Konkani Catholics. The saraswats are noted for their spear heading participation in the 'Swadeshi Satyagraha' and other freedom movements that served to send unmistakable messages to the British Raj. The great influence and attitude of the saraswats gave weight to the demands for self rule. Gulwadi S Shankar Rao, Desh Bhakta Karnad Sadashiva Rao, Kudmul Ranga Rao, Kundapur Uma Bai, Molahally Shiva Rao, Panje Mangesh Rao, KamalaDevi are some that can be named.

Historians have always credited Kanarites with invaluable leadership after initial confusion which vanished in the light of patriotism. The philosophy of Gandhiji was readily absorbed by the Mangaloreans, since he had the knowledge of making points supported by Bible Passages to bring deep commitment for a self ruled India. In 1929 Jerome Saldanha, a Konkani Catholic of Mangalore was President of the district Congress and was a key player to co-ordinate the visit of Gandhiji to Mangalore that year. Maurice Pinto Sreshta was another who motivated the younger generation to join the struggle for Independence. Both Saldanha and Sreshta were members of the Madras Legislative Council where they were bold enough to advocate the theory of self rule. Felix Pai of the Tile Albuquerque clan of Bolar who was encouraged by leaders like Gandhi and Nehru, manufactured salt in defiance of British rule along with local freedom fighters in Mangalore in 1933. Other Konkani Catholics like Thomas and Helen Alvares, Cyprian and Alice Alvares, Joachim and Violet Alva, M D'Souza, C P Paisley, C Mascarenhas, A P Serrao and others went to prison many a time and worked selflessly towards freedom. The exclusive role of Jesuit priest Fr.Jerome D'souza will not be forgotten in this land of Kanara.

The targets 2022: According to a survey conducted not too long ago, our premier National heroes like Gandhiji, Nehru, Nethaji, Vivekananda and so on have ceased to be heroes and their place is taken up by filmy and materialistic heroes, idol worship dedicating each to his own group and hype. It is said that heroes and icons are born when a nation undergoes calamities or strife. It is now time for heroic leaders to come forth so that the ills of corruption, nepotism and the many many ills visible among every cross section of society and particularly among the ruling powers and the few super rich. How are we to identify these heroes and saviours who are in our midst so that independence is re-worked and the good of the suffering and restoration of truth in the present time is manifested. Satyameva Jayate should be our aim for now and ever with the power of 2022 and 75 years mark- Long live our Independence.

JAI HIND!
Write Comment
|

E-Mail
|

Facebook
|
Twitter
|

Print