Custom officials seize contraband gold of 22.97 kgs at MIA this year
Mangalore Today News Network
Mangaluru, Jul 25, 2018: The vigilance of Customs officers, their alertness and effective coordination with other stakeholders mainly airlines security and immigration resulted in a seizure of contraband gold of 22.97 kgs. valued Rs.7.06 crores in 2018 which is quite substantial compared to 7.83 kgs. gold valued at Rs.2.28 crores seized during the corresponding period of the previous year. Totally 40 cases were registered against passengers for various contraventions.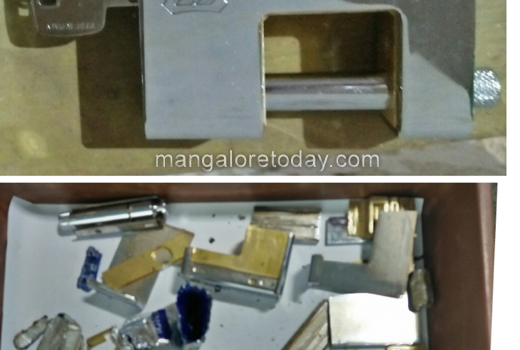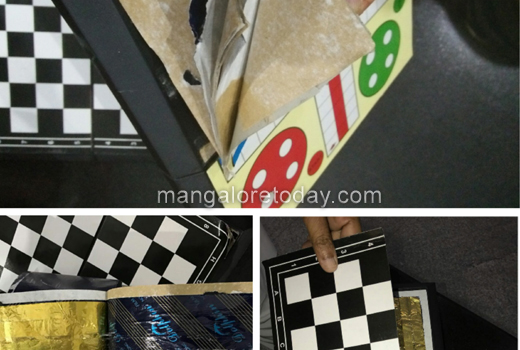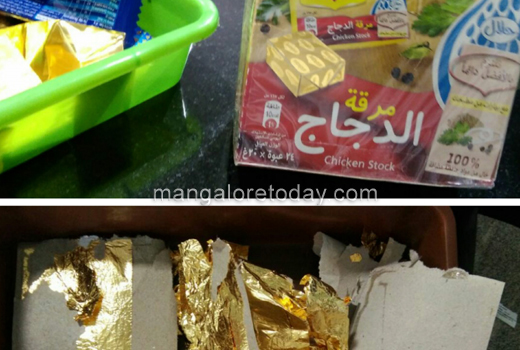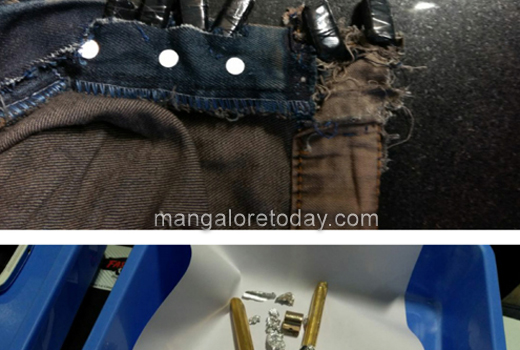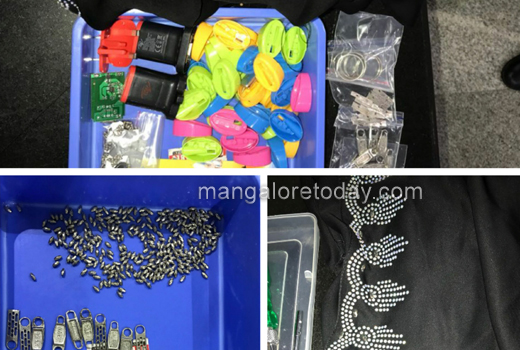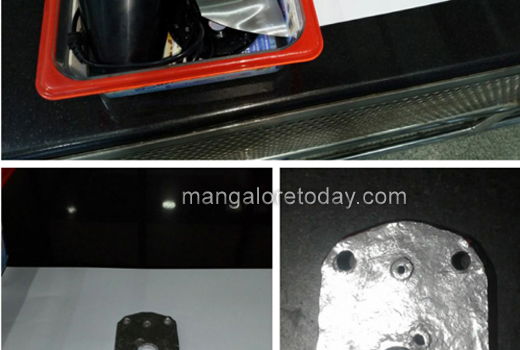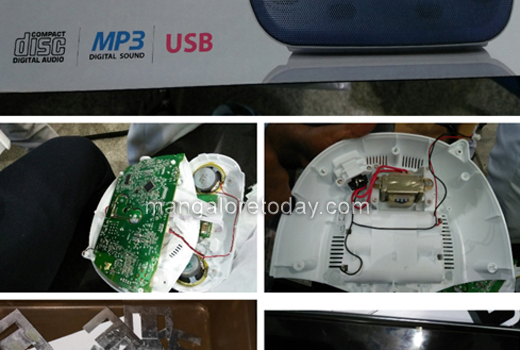 It is interesting to note that several new modus operandi were unravelled wherein 12.59 kgs. of gold valued at Rs.3.86 crores has been seized from the smugglers who had cleverly and ingeniously concealed gold in the form of foils in between layers of papers of cardboard cartons, chess and ludo playboards, cardboard of crockery sets, inside lining of trolley bag covers etc. Rhodium or silver coated gold was also found to be concealed inside electronic goods such as a nebulizer, emergency light, trimmer, motors of salad making machine, food processors, a transformer of radio etc. Contraband was also detected in refills of pens, buckles, buttons, ladies inner garments, as silver coloured beads on burkas, zip sliders of bags, inside pencil sharpners, mobile chargers, mouth organ etc.

During the initial months of the year 2018, gold was found concealed in footwear, buckles, chocolate wrappers, paste/gum, wires in support strips of trolley bags, face creams, perfume boxes, etc. Also, there were 8 cases of concealment of gold in rectum during this year. Although several different modus operandi were adopted, gold could be retrieved by the officers without much difficulty. However, in a case detected couple of days before, a passenger hailing from Muzzafarnagar district in U.P had concealed 4 gold tola bars inside two steel and bronze shutter locks which necessitated the officers to use electric metal cutter to cut open the locks to retrieve the gold.

In five separate instances of smuggling, 6.373 kgs. of gold bars valued at 1.98 crores were found concealed in different locations inside the domestic aircrafts that had undertaken foreign voyage followed by domestic run to Mangaluru. Also, 4 kgs. of gold was found concealed in the lavatory of an aircraft that had arrived from Dubai and was bound to depart to Mumbai.

In addition to these seizures of concealed gold during this year, the officers have also registered 10 cases against passengers who attempted to smuggle foreign currency notes equivalent to Rs.69.24 lakhs which was procured illicitly and attempted to be smuggled out of the country.

It is noted that majority of the passengers intercepted hailed from Bhatkal(Karnataka) and Kasargod(Kerala) and were arriving from/departing to the Middle East countries. In view of the seriousness of the offence committed, three passengers were arrested in this year.

Due to the ever changing modus operandi, the officers are adopting several innovative measures/methods including advanced passenger information system, feedback from other intelligence agencies and field formations, gathering actionable clues from various sources, monitoring the movement of the passengers and effective constant co-ordination with other stakeholders mainly alert and vigilant airlines security staff etc. Such coordinated and concerted efforts are acting as stringent deterrent against such smuggling activities.

During the period from January to June, 2018, 200419 i.e. 97.81% of the total passengers had opted for green channel and Customs duties of Rs.3.12 crores was collected from 4480 passengers. Also, the department has installed new advanced equipments to improve facilitation without causing inconvenience to passengers.

Further investigations of cases registered are in progress.

Write Comment
|

E-Mail
|

Facebook
|
Twitter
|

Print