WhatsApp to stop working on older Android phones: check if your phone on the list
Mangalore Today News Network
New Delhi, Sep 25, 2023: WhatsApp regularly updates its platforms with new features and security fixes to improve the user experience, privacy, and security. All WhatsApp versions, including Android, iOS, and the web, receives new system updates almost every month to adapt to newer operating systems. But with new updates for newer operating systems, WhatsApp also removes support for older or outdated operating systems so that it can focus on developing new technologies.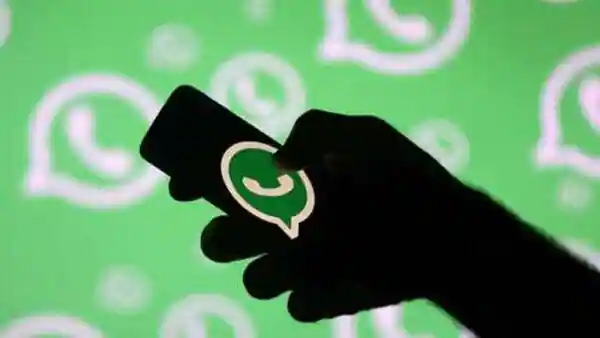 In a recent announcement, WhatsApp stated that it will end support for smartphones running on Android OS version 4.1 and older after October 24.

"To choose what to stop supporting, every year we, like other technology companies, look at which devices and software are the oldest and have the fewest number of people still using them. These devices also might not have the latest security updates, or might lack the functionality required to run WhatsApp," reads the official note on WhatsApp faq.

List of Android phones that WhatsApp will stop working on

Here is a list of some popular smartphones running on Android OS version 4.1 and older:

1. Nexus 7 (upgradable to Android 4.2)
2. Samsung Galaxy Note 2
3. HTC One
4. Sony Xperia Z
5. LG Optimus G Pro
6. Samsung Galaxy S2
7. Samsung Galaxy Nexus
8. HTC Sensation
9. Motorola Droid Razr
10. Sony Xperia S2
11. Motorola Xoom
12. Samsung Galaxy Tab 10.1
13. Asus Eee Pad Transformer
14. Acer Iconia Tab A5003
15. Samsung Galaxy S
16. HTC Desire HD
17. LG Optimus 2X
18. Sony Ericsson Xperia Arc3

Most of the phones on the list are old models that not many people use today. However, if you still own one of these phones, you should consider upgrading to a newer device. This is because not only WhatsApp, but many other apps, also stop their support for outdated operating systems. Additionally, without new security updates, your phone becomes vulnerable to cyber threats.

Meanwhile, if you are unsure whether your smartphone runs on Android OS version 4.1 and older, you can check the settings menu on your device. Go to Settings > About phone > Software information. Your Android version will be listed under the Version category.

What will happen if WhatsApp removes support

WhatsApp notes that it will notify users in WhatsApp ahead of time and remind them a few times to upgrade. If the device is not updated, WhatsApp will no longer work on that device. Which means users will not be able to send or receive messages, make or receive calls, or use any other WhatsApp features.

List of devices supported by WhatsApp

Here is the list of devices which will continue to support WhatsApp after October 24.

* Android OS version 5.0 and newer
* iPhone running iOS 12 and newer
* KaiOS 2.5.0 and newer, including JioPhone and JioPhone 2

Additionally, WhatsApp requires users to have a phone number that can receive SMS or calls in order to verify their account. It notes that the platform do not allow users to create new accounts on devices that only have Wi-Fi access.
Courtesy: India Today