Vistara passenger arrested, she allegedly punched cabin crew, stripped
Mangalore Today News Network / NDTV
Mumbai, Jan 31, 2023: A 45-year-old Italian woman was arrested on Monday for assaulting crew members on board a Vistara Abu Dhabi-Mumbai flight. The airlines said Paola Perruccio, who had an economy class ticket, insisted on sitting in business class, and assaulted a crew member when stopped. She allegedly punched a cabin crew member, spat on another, and walked partially naked in the flight. She was arrested by the Mumbai police based on a complaint by the cabin crew, but was later given bail by a Mumbai court.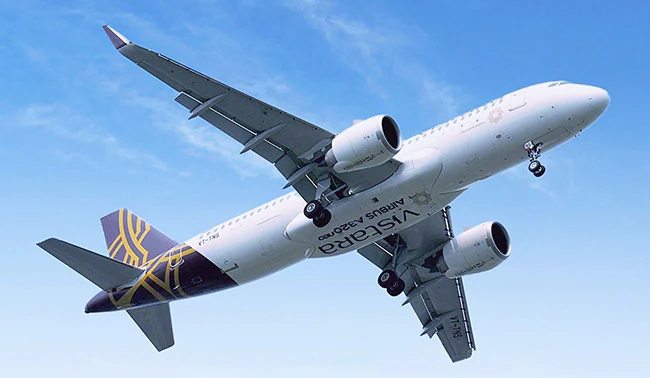 Ms Perruccio had to be restrained in the aircraft mid-air for "unruly and violent behaviour".

"In view of the continued unruly conduct and violent behaviour, the captain issued a warning card and made a decision to restrain the customer. The pilot made regular announcements to assure the other customers onboard of their safety and security. In accordance with the guidelines and our stringent standard operating procedures (SOPs), the security agencies on-ground were informed to take immediate action upon arrival," Vistara said in a statement.

She also took off some of her clothes and walked up and down the aisle in a partially naked state, hurling abuses and assaulting crew members.

After registering a case against the passenger, the Mumbai Police filed a charge sheet within a day.

"Mumbai Police has filed a charge sheet in record time in a case of misbehaviour by an airline passenger mid-air," police said.

A medical examination was also conducted on the woman before booking her under several sections of the Indian Penal Code. The police said they have completed all formalities of recording statements of co-passengers, crew, and others.

The shocking incident is the latest in several reported recently where unruly passengers have misbehaved with fellow passengers and crew members. Airlines in India have also been under extra scrutiny since last year, initially because of several mechanical failures mid-air, and more recently due to the crew's handling of unruly passengers.

Two Air India flights are under scrutiny over incidents involving drunk passengers.

The crew of a New York-Delhi flight were de-rostered after a drunk passenger urinated on an elderly woman. In another Air India Paris-Delhi flight, a drunk passenger had urinated on the vacant seat and blanket of a woman passenger. Another passenger, also inebriated, was caught smoking in the lavatory and refusing to respond to the instructions.

Two other incidents of fliers trying to open the emergency exit, one mid-air, have also caused outrage and concerns around safety.

A passenger travelling on a Nagpur to Mumbai IndiGo flight two days back allegedly tried to remove the cover of the emergency exit while the aircraft was in the air and on approach for landing.

This was days after the national aviation regulator Directorate General of Civil Aviation (DGCA) revealed that a passenger on an IndiGo, Chennai-Tiruchirappalli flight opened the emergency door on December 10 last year. Civil aviation minister Jyotiraditya Scindia later confirmed the passenger was Tejasvi Surya and said he opened the door "by mistake" and apologised for it.