Parliament's Special Session Begins Today Amid Speculations Surrounding Surprise Bill
Mangalore Today News Network
New Delhi, Sept 18, 2023: The five-day-long special session of Parliament will begin today and the government is expected to produce four bills in the house according to the tentative list. The proceeding of the house is expected to begin 'Samvidhan Sabha' where the government is set to discuss Parliament's 75-year journey- the first gathering which met on December 9, 1946.

The Special Session of the Parliament will be held from September 18 to 22 and all eyes are fixed on the central government's next move. The tentative list of the agenda for the special session includes four bills, however, the highly debated 'One Nation, One Election' bill was not included.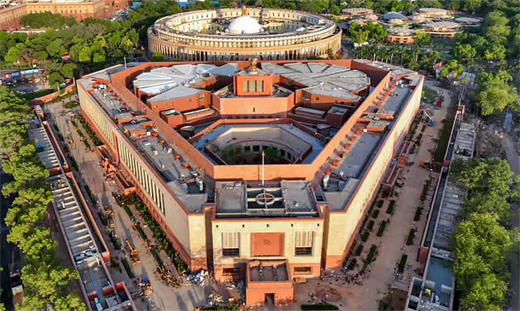 Ahead of the Special Session of the Parliament, an all-party meeting was held in the national capital on Sunday with various political parties demanding the passage of women's reservation bill in the upcoming session. Coming out of the all-party meeting, NCP leader (Ajit Pawar faction) Praful Patel on Sunday said that the Women's Reservation bill should be passed in Parliament adding that this step by the government will receive cross-party support.

Speaking to ANI, Praful Patel said," After 75 years of Independence, we are about to get a new Parliament. This will be a matter of pride for everybody. We should enter the new parliament building with new thoughts and vision. This issue (Women reservation bill) has been discussed over a long time but concrete steps have not been taken yet."

DMK MP Kanimozhi after the all-party meeting said that there is no clarity on why this session has been called however she stated that there was a strong emphasis on the Women's Reservation Bill.

"We wanted to know why this 5-day session of Parliament has been called, there is no clarity on that. There was a strong emphasis on the Women's Reservation Bill to be passed in this session and we wanted the Manipur issue, price rise, unemployment and many other issues to be discussed. We also wanted the suspension of Raghav Chadha and Sanjay Singh to be revoked," she said.