Karnataka Congress files case against Jarkiholi for saying BJP will give Rs 6,000 per vote
mangaloretoday.com
Bengaluru, Jan 25, 2023: Karnataka Congress has filed a complaint against former minister and Karnataka BJP leader Ramesh Jarkiholi for stating that the BJP would give Rs 6,000 per vote in the upcoming state elections.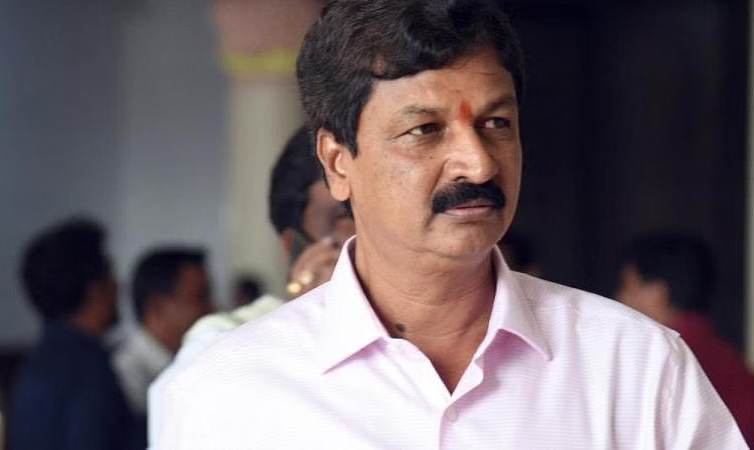 In a huge embarrassment to the BJP and even as the party fights the anti-incumbency wave ahead of the state elections, former water resources minister and party leader Ramesh Jarkiholi, while addressing a public gathering, announced that the BJP would give RS 6,000 per vote.

His statement triggered a huge controversy with the BJP distancing itself from the former minister who was forced to resign in 2021 for his role in the sex scandal.

"The freebies given by them (congress) would have cost them around Rs 70-80. Today, if they are giving it would be around RS 600-800. Let's say... it would cost them RS 1,000 per person. Maybe later they will increase the cost of their freebies to RS 3,000. If we give Rs 6,000, vote for us," said the former BJP minister.

Ramesh Jarkiholi further added, "Congress will not come back to power at any cost. We will form a BJP government in Karnataka at any cost. The BJP will come back in 2023. We won't let this go at any cost. I am not quitting the BJP. It is not true. I will stay in the BJP till the end of my political career."

Responding to Jarkiholi's remarks, Karnataka Congress chief DK Shivakumar said, "He has said that he will spend Rs 6,000 for each vote. There is a big bribe of 40 per cent commission in the state."

"He says that he will earn Rs 10 crore more in the elections. We have a limitation of spending only Rs 25 lakh rupees. What is income tax doing on this? The BJP has accepted it, but no one from Nadda or Amit Shah or Kateel has taken serious note of it. They have accepted it," slammed DK Shivakumar

He further added, "Corruption is rampant, there are more than 6 crore voters in the state. More than Rs 30,000 crores they are planning to spend. They already received money through 40% commission."

The state Congress party is scheduled to file a complaint against Jarkiholi at the High Grounds police station in Bengaluru on Wednesday.

Courtesy: India Today