Does India belong to your father? Arvind Kejriwal to Centre amid name change row
Mangalore Today News Network
New Delhi, Sep 16, 2023: Delhi Chief Minister and Aam Aadmi Party chief Arvind Kejriwal on Saturday issued a challenge to the Bharatiya Janata Party (BJP), daring them to change India's name. He said that the BJP government used to run several central schemes under the name of India until last year.,but is now calling for changing the country's name after Opposition bloc INDIA's formation.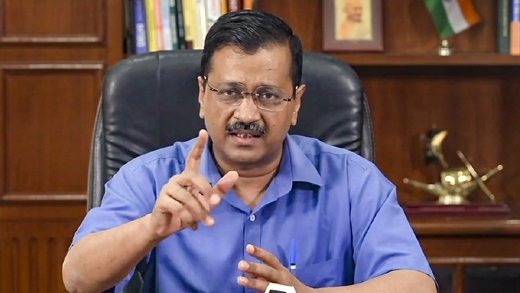 "Does India belong to your father? It belongs to 140 crore people. India lives in our hearts, Bharat lives in our hearts, Hindustan lives in our hearts," Arvind Kejriwal said, addressing a rally in poll-bound Chhattisgarh.

"I would like to challenge the BJP that they dare change the name of India," Delhi Chief Minister Arvind Kejriwal said.

Arvind Kejriwal's remark comes amid speculation that a resolution to rename India 'Bharat' may be brought in by the government during Parliament's upcoming special session. The alleged move to rename India has drawn criticism from the opposition parties.

The AAP chief on Saturday said that 28 opposition parties in the nation came together to form an alliance and it was named INDIA.

"The BJP government was so angry that they said they will change the nation's name to Bharat...If tomorrow, the Opposition alliance calls itself Bharat, will you (BJP) change the country's name again?" Arvind Kejriwal questioned.
Courtesy: India Today