Thumbay Group plants 50 trees to mark UAE's 50th National Day
Mangalore Today News Network
Ajman, Dec 01, 2021: Spreading the Spirit of Union by planting 50 trees across all its facilities, representatives of Thumbay Healthcare along with Indian Association Ajman , top management and COO's, Thumbay University Hospital staff, faculty and the community came together earlier in the day today to celebrate the UAE's 50th National Day and commemoration day. Series of events and activities were conducted that highlighted the importance of the history of the union while the team remained silent honoring the martyrs who have fallen as the flag was raised half-mast. 50% discount on OPD consultations throughout all the specialties was also announced on the occasion.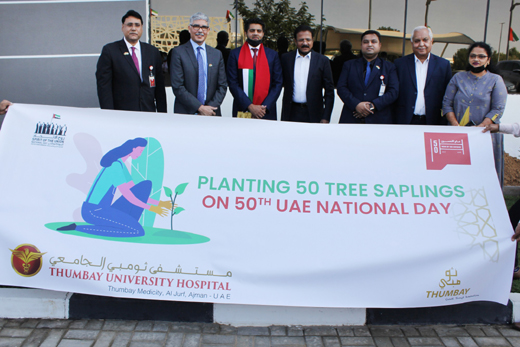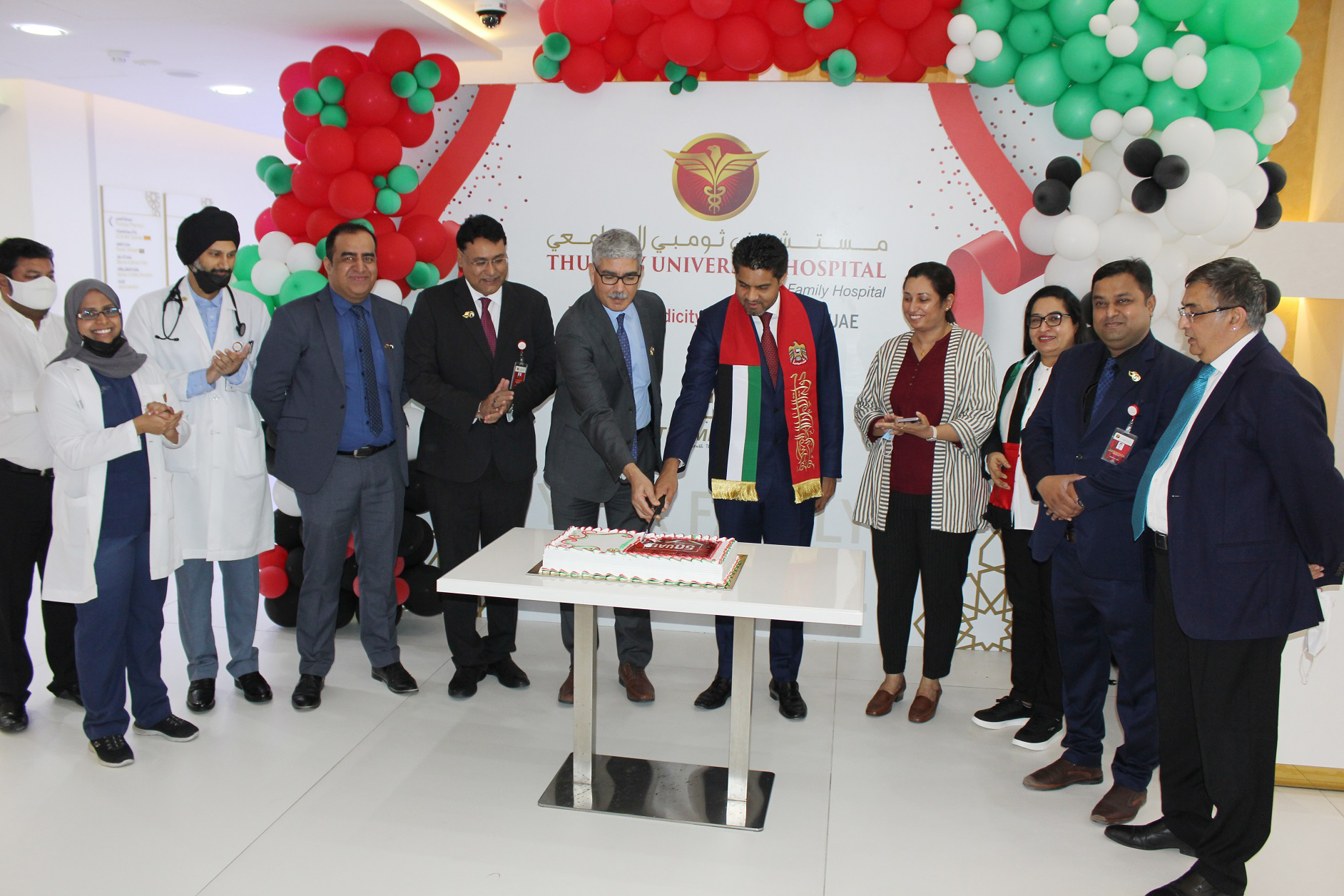 The offer will run for two days on 30th November from 9:00 AM to 9:00 PM and 1st December from 11:00 AM to 7:00 PM. 24x7 Emergency departments, Laboratory and Pharmacy will be operational on both the days and residents can enjoy 15% discount on all services of Lab & Radiology.

Mr. Akbar Moideen Thumbay, Vice President of Healthcare, said, "As UAE marks its 50th National Day, it holds a special place of pride in our hearts with its achievements across the globe. United Arab Emirates has become a home away from home and a hub for healthcare and medical tourism in the region. Planting trees reflects the noble values of this nation that it stands for and our contribution towards the green initiative campaign. We have also announced 50% discount across all specialties on OPD consultations for the benefit of the community and as a mark of respect to the visionary leaders of this country who have always believed in giving back to the society".

Dr. Thumbay Moideen, Founder president of the Group said, "Thumbay Group's zeal for embarking on unique initiatives, always in alignment with the strategic vision of the UAE's leadership has been the reason for his consistent success. We have always regarded God's grace, the government's support, and our dedicated team as the three main reasons for our achievements."

The attendees from Thumbay Healthcare and Indian Association Ajman were delighted as they came dressed in UAE flag colours while some donned the national dress to celebrate the rich culture and heritage of UAE. They also participated in the Thumbay Healthcare Division's green initiative of planting 50 Trees across its hospital premises in Ajman, Fujairah, Sharjah, and Dubai that promises to leave a legacy and be remembered for years to come. The initiative is the Healthcare major's step towards restoration of the ecosystem, through this Thumbay Group hopes to inspire an internal culture of environmental protection.

Thumbay Group's pioneering role in the region has led to create something unique. It is the first such project in the private sector not only in the UAE, but also the entire Middle East region, and has evolved as a regional hub of futuristic medical education, state-of-the-art healthcare and cutting-edge research, creating a mark in the global map.