Sheikh Hamdan shares Onam greetings, posts photo of Onam Sadhya
Mangalore Today News Network
Dubai, Aug 31, 2023: As expatriates from the south Indian state of Kerala queued up outside restaurants in the UAE for hours to celebrate the harvest festival of Onam, Dubai's Crown Prince has marked the occasion in his own style.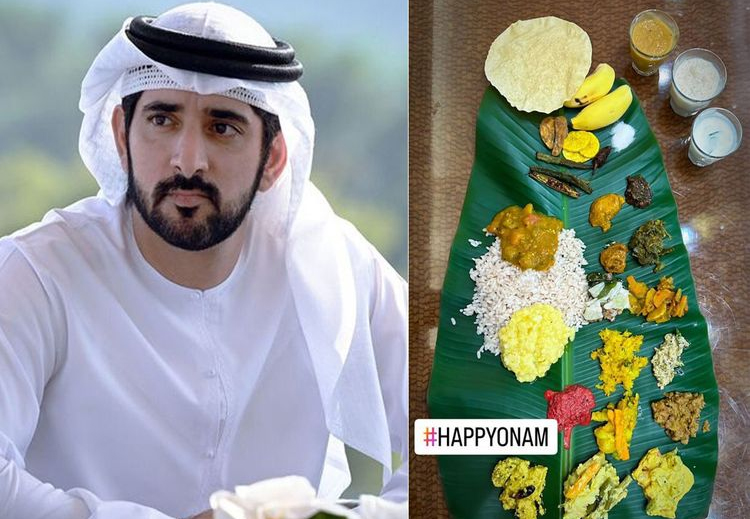 Sheikh Hamdan bin Mohammed bin Rashid Al Maktoum posted a photo on social media of the traditional feast called 'Onasadhya' that is served on a banana leaf. In the image he posted as an Instagram story with the #HappyOnam, he showed off the sumptuous sadhya (meal) of no less than 27 items.

Complete with Kerala parboiled matta rice, Sheikh Hamdan's sadhya also had the traditional condiments like salt, banana chips, sharkaravaratti (fried banana chips coated in jaggery) and pappadam. Onam is the harvest festival of Kerala and the traditional Onam feast includes several vegetarian curries that are eaten in a chronological order.

Usually, Keralites get dressed in their finest traditional wear of kasavu mundu and sarees to create a pookalam (flower carpet) and enjoy the sadhya on the occasion of Onam.

Sheikh Hamdan, who has been holidaying in UK's Yorkshire, has been posting stunning images from the country. It is not clear whether he enjoyed the sadhya from there or elsewhere.

On Sunday, he posted a video on his Instagram account of him cycling along a long, winding and empty road with his twin children Sheikha and Rashid seated in a buggy attached to the front of his cycle. Earlier, he had posted several photos of him enjoying a family holiday.

An avid social media enthusiast, Sheikh Hamdan has more than 16 million followers on Instagram and often posts about his adventures and family.