KNRI UAE initiates preparations of Karnataka Rajyotsava 2021
Media Release
Dubai, Oct 11, 2021: For the first time in the history of UAE, all Kannada based associations will come together under the leadership of Karnataka NRI forum UAE to celebrate 66th Karnataka Rajyotsava in Dubai on November 12.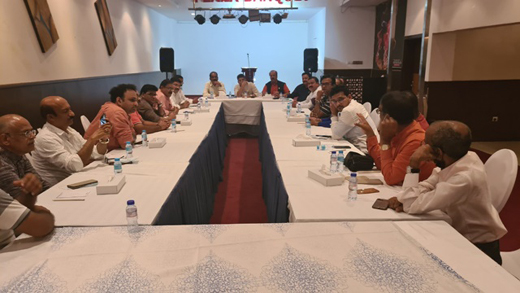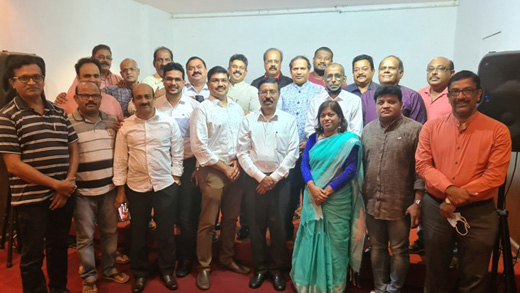 The UAE was always active through its various cultural, social activities and programs organized by Karnataka based organizations however it was on halt due to Covid pandemic. Now KNRI stood up with all Kannada based associations to celebrate the feast of Karnataka state in a unique way.

Addressing the gathering at the preparation assembly organized at Fortune Plaza hotel, president of KNRI UAE announced the event is happening on November 12 at Sheikh Rashid Auditorium, Dubai. Karnataka State Energy, Kannada and Culture minister V Sunil Kumar, Primary and Secondary School minister B C Nagesh and Consul General of Indian Consulate in Dubai Dr Aman Puri will be the chief guest for the programme.

The programme is organized in association with Kannada based associations of UAE and Praveen Shetty introduced the association presidents to the core committee of KNRI.

Sarvotham Shetty, president of Karnataka Sangha Abudhabi, ME Muloor, president of Karnataka Sangha Sharjah, Vimal Kumar, president of Karnataka Sangha Al Ain, Shashidhar Nagarajappa, president of Kannada Paata Shaale Dubai, Hidayath Addoor, chief coordinator of International Kannadiga Federation and Uma Vidyadhar were present during the discussion and shared their thoughts as well as assured their support.

Sarvotham Shetty delegated the responsibilities of various activities to the members of KNRI general secretary of KNRI Prabhakar Ambalatere welcomed and presented the vote of thanks.