The wealthiest spiritual 'gurus' in India
Mangalore Today News Network
Nov 06, 2018: In the name of god and spirituality these enlightened individuals have helped millions around the world and built empires which even the most successful businessmen struggle to match up to.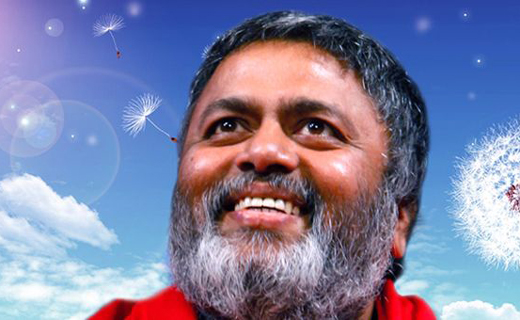 Avdhoot Baba Shivanandji Maharaj

Estimated current net worth: Rs 43 crore ($6 million)
Spiritual leader and founder of ShivYog, a non-profit organization that offers meditation programs. He also conducts public discourses which are broadcast on multiple television channels. He is also involved in various social development activities on account of which he has been bestowed with various honors from communities.

Morari Bapu

Estimated current net worth: Rs 550 crore ($76 million)
Morari Bapu is a renowned exponent of the Ram Charit Manas and has been reciting Ram Kathas for over fifty years throughout the world. Morari Bapu started his career as a primary school teacher in a nearby village to Talgajarda. He worked there for several years, while also doing Ram Kathas. He is married to Narmadaben and has four children. He is perpetually engaged in welfare works and charity causes for humanity. The wealthy Ambanis are among his followers.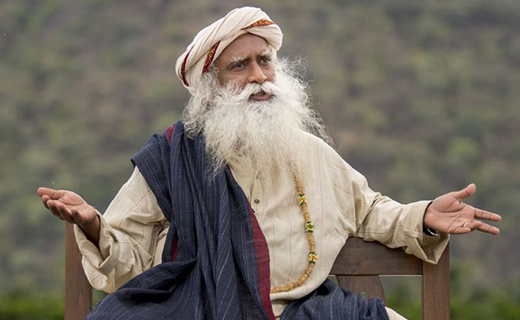 Sadhguru Jaggi Vasudev

Estimated net worth of Isha foundation is estimated to Rs 18 crore ($2.5 million). However, Sadhguru's Isha Foundation has assets worth Rs 116 crore ($16 million)
Popularly known as Sadhguru, Jaggi Vasudev is an Indian yogi, mystic and New York Times bestselling author. He founded the Isha Foundation, a non-profit organization which offers Yoga programs around the world and is involved in social outreach, education, and environmental initiatives. He was conferred the Padma Vibhushan civilian award by the Government of India in 2017 in recognition of his contribution to the field of spiritualism. He is married to Vijaykumari and has one child.


Gurmeet Ram Rahim Singh Insan

Estimate net worth: Rs 300 crore ($42 million)
He is the head of the Indian social group Dera Sacha Sauda (DSS) since 1990. Ram Rahim has been known for political clout, as his Dera has a large number of followers among Dalits and Other Backward Classes, estimated to be about 70%. The Dera runs 3 hospitals and 13 educational institutes. Ram Rahim has organised drives for blood pressure, diabetes and cholesterol screening that have been recognised by Guinness World Records. On 25 August 2017, Ram Rahim was convicted of rape by a special Central Bureau of Investigation (CBI) court. On 28 August 2017, Ram Rahim was sentenced to 20 years in jail for rape. He has also faced prosecution for murder and ordering forced castrations. Yet, his fortunes remain intact.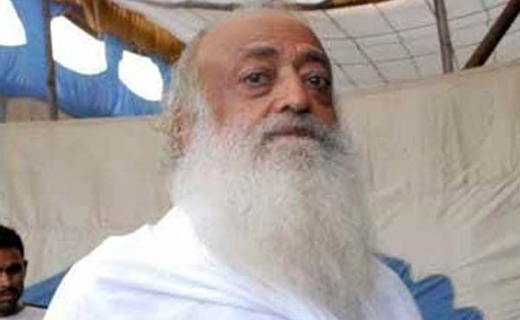 Asaram Bapu

Annual turnover of Asaram's Trust is about Rs 350 crore ($49 million).
Asumal Sirumalani Harpalani, known as Asaram Bapu by his followers, is a religious leader (Godman). He came in the limelight in the early 1970s and gradually established over 400 ashrams in India and abroad and was popular among politicians and common people for his religious discourses (pravachan). In 2018, Asaram was found guilty of rape of a minor girl and is currently serving life imprisonment for the sexual assault in Jodhpur. Asaram and Laxmi Devi have two children, son Narayan Sai and daughter Bharti Devi. He was mentioned in a list of fake sadhus released by Akhil Bharatiya Akhara Parishad, the apex organisation of Hindu Sants (saints) and Sadhus (ascetics) in India.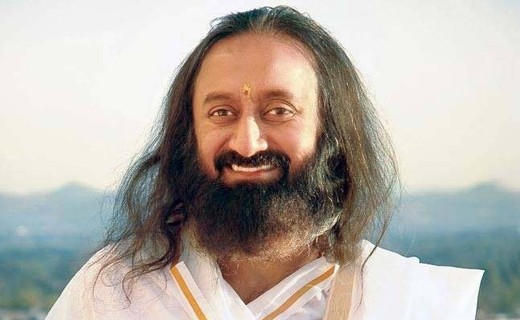 Sri Sri Ravishankar

Owns assets worth Rs 1,000 crore INR ($140 million)
An Indian spiritual leader who is frequently referred to as 'Sri Sri' (honorific) or as Guruji or Gurudev. He founded the Art of Living Foundation in 1981, a volunteer-based NGO providing social support to the people. In 1997, he established a Geneva-based charity, the International Association for Human Values, an NGO that engages in relief work and rural development and aims to foster shared global values. The renowned guru, born in Tamil Nadu, started studying Vedas at the age of six and by the age of 17, he completed his Vedic literature and science studies. His main sources of income include Art of Living Centre in Bangalore, PU college, Sri Centre of Media Studies in Bangalore, Sri Sri Vidya Mandir Trust, Art of Living Health & Educational Trust and Sri Sri University in the United States and more.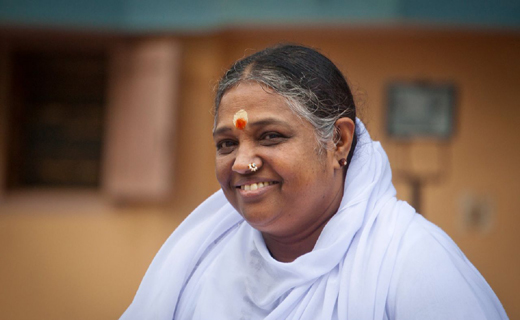 Mata Amritanandamayi

Amritanandamayi Trust is reported to have assets worth more than Rs 1,500 crore ($210 million).
Better known simply as Amma (Mother), she is a Hindu spiritual leader and guru who is revered as a saint by her followers. Born to a family of fishermen in 1953, she was the third child of Sugunanandan and Damayanti. She has six siblings. This Kerala-based guru is renowned for embracing people spontaneously in order to comfort them in troubles and is therefore called 'The Hugging Saint'. Till date, she has hugged about 30 million people. Amma is respected for her humanitarian activities in the country and is the richest god woman ever. Her main sources of income are Amrita Schools spread across Kerala, Amrita Institute of Medical Science and Amrita Vishwa Vidyapeeth colleges. Contributions from Indian and foreign followers add to the income.
Baba Ramdev

Net worth: Rs 1,600 crore ($223 million)
He is an Indian yoga guru known for his work in ayurveda, business, politics and agriculture. He co-founded the Patanjali Ayurved Ltd. and has shown interest in political issues. Ramdev founded the Divya Yog Mandir Trust in 1995. In 2003, Aastha TV began featuring him in its morning yoga slot. There he proved to be telegenic and gained a large following. A large number of people, including celebrities from India and abroad, attended his Yoga camps. He taught yoga to many celebrities like Amitabh Bachchan, Shilpa Shetty and in foreign countries including the United Kingdom, the United States, Japan. Patanjali Yogpeeth is an institute founded for the promotion and practice of Yoga and Ayurveda. He founded the Patanjali Yogpeeth, an institute founded for the promotion and practice of Yoga and Ayurveda. He cofounded the Patanjali Ayurved, a consumer packaged goods company, based in Haridwar, along with Acharya Balkrishna in 2006.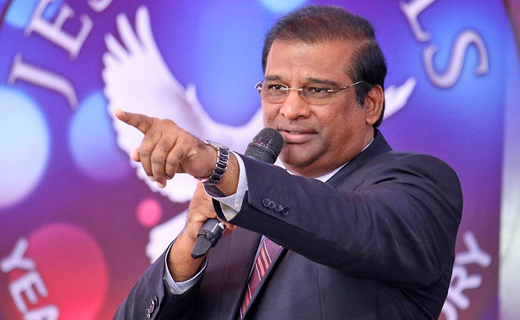 Dr Paul Dhinakaran

Estimated net worth is more than Rs 5,000 crore ($700 million)
He is an Indian Christian evangelist. He operates the 'Jesus Calls' ministry and is also the Chancellor of Karunya Institute of Technology and Sciences, a deemed-to-be-university situated in Coimbatore, Tamil Nadu. He operates 'Rainbow TV', a evangelical television channel, and his organization had around 30 'prayer towers' in 2011. He is one of the richest spiritual preachers in India spreading spreads the greatness of Jesus and his miracles.

Take a look at some of the richest 'gurus' in India.

Courtesy: Yahoo.com