Gulf Medical University Annual Sports Festival 2017 Concludes; Over 40 Trophies Awarded to Winners
Mangalore Today News Network
Dubai, Mar 4, 2017 :Gulf Medical University's (GMU) Annual Sports Festival 2017, the largest inter-university sports festival in the region concluded on Thursday, 2nd March 2017 with a grand closing ceremony held at the University campus, bringing to a close 6 days of healthy competitions participated by more than 2000 students from 28 different colleges and universities, in 226 events across 10 categories.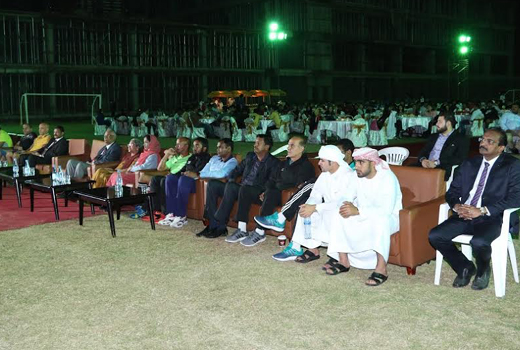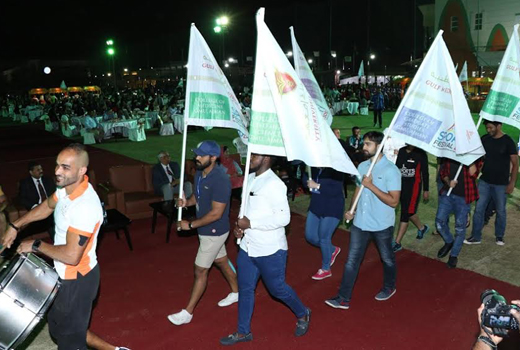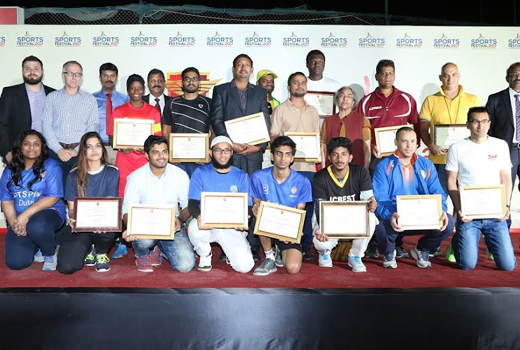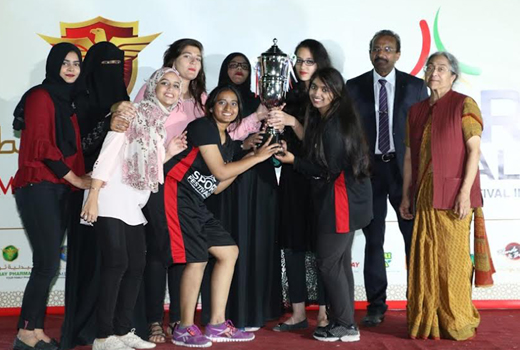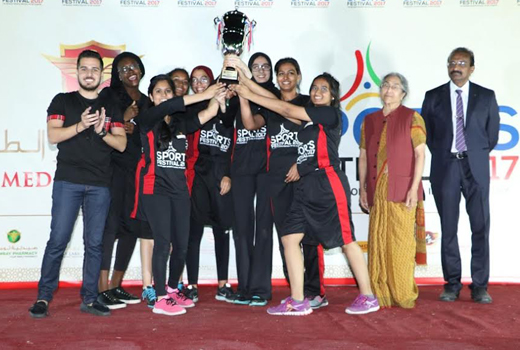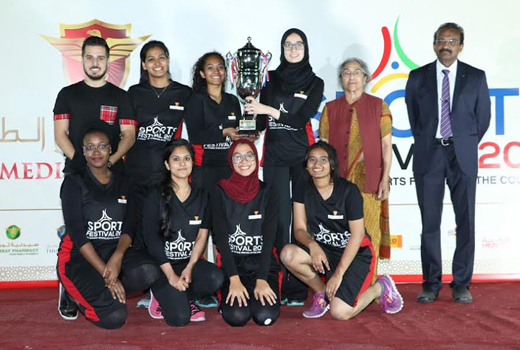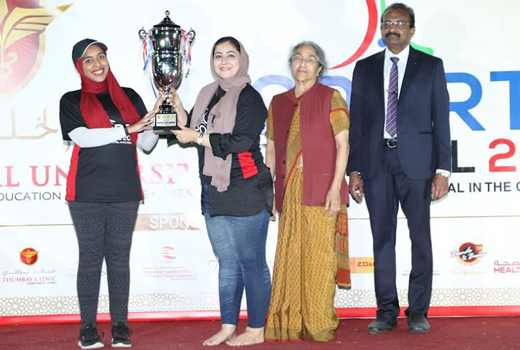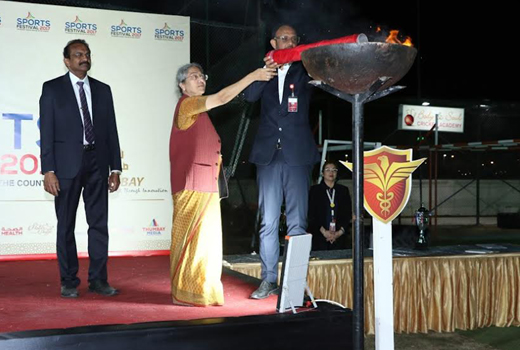 The closing ceremony of the 16th annual sports festival, held at the GMU campus in Ajman was attended by GMU Provost Prof. Gita Ashok Raj, the chief guest of the ceremony, the Deans of the colleges of GMU, the sports directors, officials and students from the participating institutions as well as GMU students. More than 40 trophies for the winners were awarded by the chief guest. All the participants were awarded certificates of participation.

This year's event, which was inaugurated on 25th February, had competitions in football, cricket, basketball, volleyball, table tennis, tennis, badminton, throw ball, squash and swimming.

The grand sports festival is held each year keeping in view the philosophy of GMU "Healthy Body for a Healthy Mind" and to instill the spirit of sportsmanship and healthy competition among the students, according to Dr. Joshua Ashok, Dean - Student Affairs, who is also Chairman-Sports Committee of GMU. "We thank Mr. ThumbayMoideen, Founder,President Board of Governors of GMU for his constant support to the annual sports festival," he said, adding, "We also thank the participating institutions for the huge popularity of the event."
The festival was hosted and organized by Body & Soul Health Club and Spa, the award-winning network of health clubs operated by the Hospitality Division of Thumbay Group. The closing ceremony was followed by a banquet dinner.

Prize Winners in the Inter-University Tournaments:

1.CRICKET– Boys
RUNNER UPCity International Training Centre, Ajman
WINNERICBEST Gulf Information & Resource Centre, Sharjah

2.CRICKET– Boys

Manof the Match Mr. Farooq (ICBEST, Sharjah)

3.CRICKET– Boys
Best Batsman Mr. Sajjad (ICBEST, Sharjah)

4.CRICKET– Boys
Best Bowler Mr. Ehsan (ICBEST, Sharjah)

5. CRICKET– Girls
RUNNER UP Gulf Medical University, Ajman
WINNER University of Wollongong, Dubai

6. CRICKET– Girls
Man of the Match Ms. Esha (University of Wollongong, Dubai)

7. CRICKET– Girls
Best Batsman Ms. Hamdala (Gulf Medical University, Ajman)

8. CRICKET– Girls
Best Bowler Ms. Ruqiya (Gulf Medical University, Ajman)

9. FOOTBALL– Boys
RUNNER UP City University College of Ajman
WINNER University of Sharjah

10. FOOTBALL– Girls

RUNNER UP Murdoch University, Dubai
WINNER Heriot Watt University

11. BASKETBALL – Boys
RUNNER UP Canadian University, Dubai
WINNER University of Sharjah

12. BASKETBALL – Girls
RUNNER UP Gulf Medical University, Ajman
WINNER Manipal University, Dubai

13. BADMINTON – Boys
RUNNER UP Birla Institute of Technology & Science (BITS Pilani, Dubai)
WINNER Heriot Watt University

14. BADMINTON –Girls
RUNNER UP Birla Institute of Technology RAK
WINNER Birla Institute of Technology & Science (BITS Pilani, Dubai)

15. TABLE TENNIS – Boys

RUNNER UP Heriot Watt University
WINNER University of Sharjah

16. TABLE TENNIS – Girls

RUNNER UP Manipal University, Dubai
WINNER Heriot Watt University

17. TENNIS – Boys

RUNNER UP Birla Institute of Technology & Science (BITS Pilani, Dubai)
WINNER Canadian University, Dubai

18. TENNIS – Girls
RUNNER UP Gulf Medical University, Ajman

WINNER Birla Institute of Technology & Science (BITS Pilani, Dubai)

19. THROWBALL – Girls

RUNNER UP Birla Institute of Technology RAK
WINNER Birla Institute of Technology & Science (BITS Pilani, Dubai)

20. VOLLEYBALL – Boys
RUNNER UP Heriot Watt University
WINNER Victoria College, Sharjah

21. SQUASH – Boys

RUNNER UP University of Sharjah
WINNER American University of Sharjah

22. SWIMMING – Boys
RUNNER UP American University of Sharjah
WINNER University of Sharjah

23. SWIMMING – Girls
RUNNER UP Manipal University, Dubai
WINNER American University of Sharjah