Dubai offices allowed to reopen with 50% capacity
Mangalore Today News Network
Dubai, May 27, 2020: Offices in Dubai will be allowed to reopen with 50 per cent of their capacity, it has been confirmed.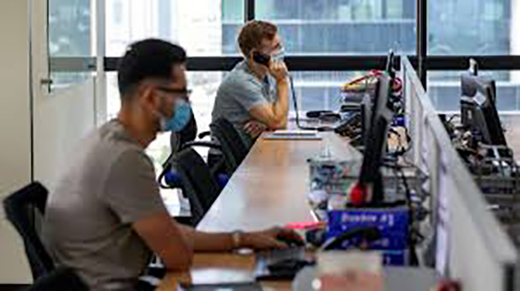 The decision is in line with the announcement made by Sheikh Hamdan bin Mohammed bin Rashid Al Maktoum, Dubai Crown Prince and chairman of the Executive Council, to ease the business restrictions across the emirate starting from May 27.

Earlier, some offices were permitted to reopen with only 30 per cent of their staff in attendance.

However, the new rule stipulates a maximum of 50 per cent of the employees will be allowed to operate from the office and across common areas as per a directive issued by Dubai Economy.

All elevators must also have markings that adhere to necessary physical distancing protocols.

Salons and barbershops will be allowed to reopen with 50 per cent of their capacity too.

Malls and retails outlets meanwhile will be allowed to increase their staffing and customer occupancy levels from the current 30 per cent to 70 per cent from May 27, and they will also be allowed to remain open from 6am-10pm.

The Roads and Transport Authority (RTA) has modified the timings of public transport systems within the emirate to adapt to these changes.

From May 27, the Dubai Metro will operate from 7am-midnight from Sunday-Thursday and from 10am-midnight of Fridays.

Alongside, the public bus transport timings has also been changed. Intracity buses will now operate from 6am-11pm, with essential trips (to hospitals only) permitted on these buses between 11pm-6am.

Intercity buses will continue to be suspended until further notice.
Courtesy:Gulf News