Mangaluru Police and Dept of Posts ink MoU to ease traffic fine collection
Mangalore Today News Network
Mangaluru, November 14, 2022: A Memorandum of Understanding (MoU), signed between the Mangaluru City Police and Department of Posts (Mangaluru Division) on November 14th 2022. This will serve to make it simple for within jurisdiction challans of traffic offences delivered to traffic offenders, to pay the same at their nearest post office (except Branch offices) in cash or electronic transfer. The challans generated only by Automated CCTVs in the Mangaluru area will be covered to start with, later Smart City CCTVs too will be connected. The payment can be effected in any of the Karnataka Post Offices (except small Branch offices). This will prove to be a boon for traffic fine collection; it is seen that though many who want to pay off their dues, find it difficult to come back to Mangalore Police stations and/or Karnataka One centers.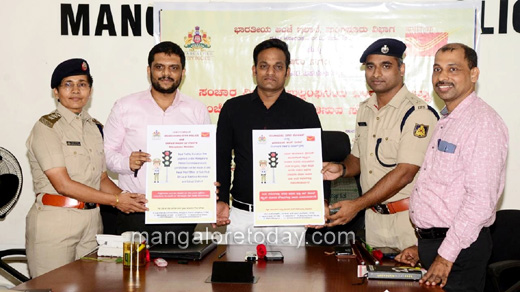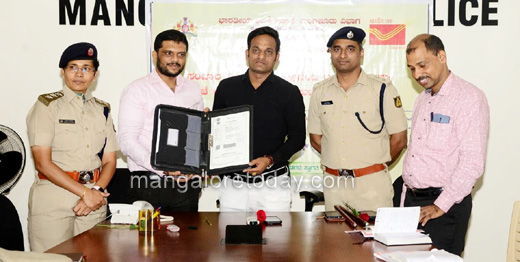 Vehicles of all registrations use the roads in Mangaluru and surroundings, daily the Automated surveillance system (CCTVs) in place generates at least 200 challans (apart from spot fines etc) which are routed through the Post Offices for delivery to the address of the registered vehicle users, sometimes from out stations. The conveyance of challan delivery is one among many new facilities introduced by India Posts in its initiative contributing to greater service to the public. This service is to be improved with better facilities and reach is to be worked out in the near future which will have many convenient and accessible features, said the Senior Superintendent of Posts Mangaluru Shri.Sri Harsha.IpoS.

Elaborating enthusiastically the City Police Commissioner Shri.Shashikumar IPS said that he was indeed glad that this facility for the travelling public has been put in place which will help all concerned and will go a long way to improve traffic discipline, regulation and enforcement, now and in the future. Automation is the future of enforcement Governance and the post office being a catalyst is a welcome development and a great boon to the law-abiding public as well as authorities.

A joint meet organised by the two departments inked the MoU at the Mangaluru City Police Commissioners office in the presence of officers of both departments and press. City Commissioner of Police Shri Shashikumar IPS and Senior Supddt of Posts, Mangaluru Shri Sri Harsha IPoS were the signatories. The agreement has been in abeyance since long due to Corona and the Department of Posts here has pursued it to success. A suitable placard to be displayed was also unwrapped. The fee or convenience charges really are very nominal and may be waived off later. Public has been asked to get to know this facility by contacting your post offices when needed.