De Beers Forevermark launches its first boutique in Mangalore
Mangalore Today News Network
Mangaluru, March 10, 2023: De Beers Forevermark opened its first exclusive boutique near Jyothi Circile in Mangalore on 10th March 2023.

De Beers Forevermark are among the world's most carefully selected diamonds, each with its unique inscription number to guarantee the most beautiful, rare, natural and responsibly sourced diamonds. Situated in Souza Arcade, the new boutique exclusively showcases the brand's wide array of the stunning jewellery designs including the signature Forevermark Avaanti and Icon collections, Circle of Trust diamond bangles, Traditional Setting collection,the Forevermark Tribute stackable ring collection among others.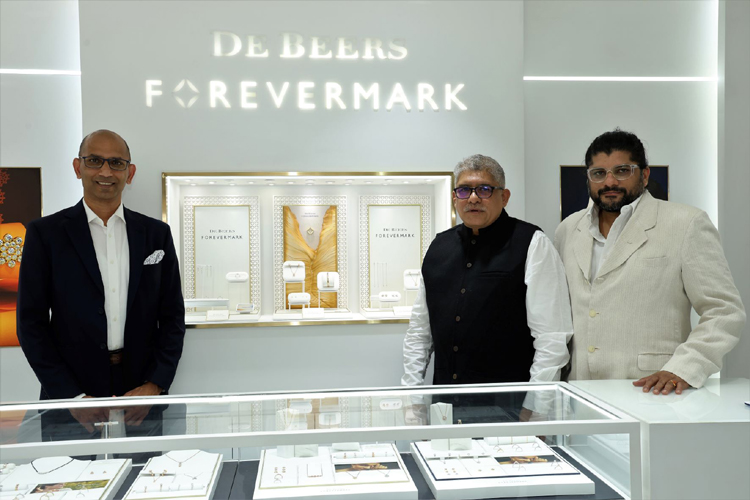 "It is a proud moment for us to launch our first Boutique in Mangalore, a prominent city inKarnataka. Our new store is a true reflection of De Beers Forevermark - the different layers of our heritage within a modern design.It is a celebration of our beautiful diamond jewellery designs and is a place where we celebrate the brilliance of natural, rare and responsibly sourced diamonds in exquisitely crafted jewellery pieces. We are looking forward toa good response from the discerning consumers in the city." states Amit Pratihari, Vice President, De Beers Forevermark.

"We feel proud and honoured to open the first boutique in Mangalore offering the exclusive collections from De Beers Forevermark. When it comes to buying diamond jewellery, there are a lot of questions consumers raise but we know that with De Beers Forevermark's authenticity of unique inscription number on each diamond, they can be rest assured that they will receive only the most beautiful diamonds. Set in modern designs for everyday wear, I am sure Mangalorean's would appreciate the brand's offerings." said Mr. Prasanth Shet, Franchisee Partners, De Beers Forevermark.

De Beers Forevermark boutique is located on the ground floor, Souza Arcade, Balmatta Road, Jyoti Circle, near KMC hospital in Mangalore.