No bright ideas flow at 'Smart City Requirement' meet
www.mangaloretoday.com
Mangaluru, Oct 12, 2015: A meeting to discuss the 'Smart City Requirement' at Kadri park on Oct 11, saw more heat than light with no smart insights. Mangaluru City South MLA JR Lobo clearly informed that citizens should not bring up existing problems at the meet, but suggest how various options like tourism, education, human resources, medical facilities, financial capability, fisheries sector could be leveraged to bring in more investments, citizens went on to explain the existing problems. MLA Lobo laid out clear-cut sectors of potential like industrial growth, as the region had all types of connectivity like air, road, rail and port, no suggestions came in this regard.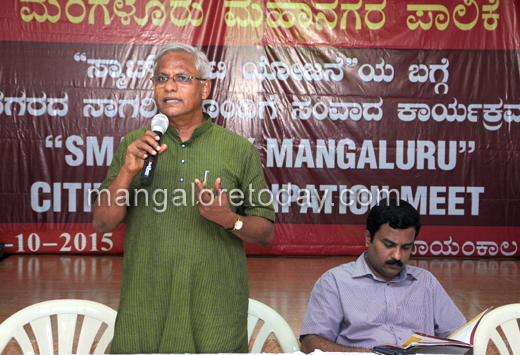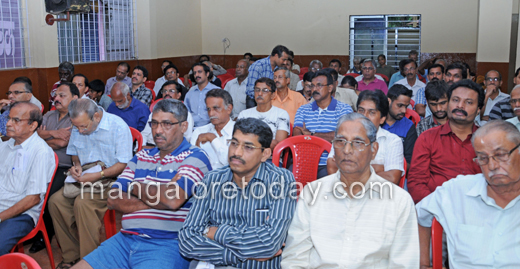 Some demanded Wi-Fi hot spots in the city, others wanted wider roads, flyovers and underpasses for smooth movement of traffic. A need was also expressed for the development of a satellite town like some other places.

These were among the views by people during a meeting organised by the Mangaluru City Corporation seeking suggestions for inclusion in the project report to be submitted to the Union government's Smart City project. The Union government will select the first 20 cities where the project will be implemented this year. The meeting was held at an auditorium opposite Kadri Park in the city.

A person from M.V. Shetty Institute of Technology, Moodbidri, said that the city corporation should have a separate cell that will work on problems facing the city development. Like the problems following rainfall should be addressed during the rainy season and not later. The corporation should grant permission for constructing multi-storey building only after studying the need of accommodation in the area where it was being built, he said.

A representative of plastic industries in the city, expressed the need to develop a satellite town. The satellite town can come up at Ganjimath, he said, adding that the corporation should make arrangements to get power for the city from the UPCL - Udupi Power Corporation Limited's plant in Padubidri.

Moral policing: Expressing fears among people visiting the city regarding "moral policing", a few persons said that action needed to be taken to prevent such incidents.

MLA Lobo earlier explained that the Rs 1,000 crore which will come to a Smart City, in the five years, selected in the first 20 list, was just a seed money and not for spending on infrastructure. With these funds, evolve concepts, which will fuel growth. It is the task of the people to see that the seed money is used to get investments to the city he said

Mangaluru City Corporation Commissioner, H.N. Gopalakrishna, and J.R. Lobo, MLA, were present in the meeting.

Mangaluru a smart city - A vision: Mangaluru, Kudla, Mangalore......has been a homely haven to millions. Things are rapidly changing, a lot negative : bad roads, traffic, pollution, culture, environment, history, nature and life's simple things, rocketing prices, changes in food tastes, ecology .. .... and a lot more. Safety, security, well being, the original touch and a blended culture are most vital and sacred........a synthetic jungle of concrete, chrome and glass is not the yardstick and should never be so. As our beloved city transforms into what is thought to be a prized 'Smart City', aping some glamorous places and mod practices should not be the sole aim. Please insure that the Smart city is not developed only for vehicles to speed, but equally recognise the humble pedestrian too. Villages too must have all amenities and be smart to satisfy 'need but not greed'. Simple living and good thinking must be the base of all things 'smart'. Preserve traditions and heritage sufficiently. Human life is paramount. The past must guide the future.

Write Comment
|

E-Mail
|
Facebook
|

Twitter
|

Print