Narendra Nayak files complaint with the DC about 'Mid-Brain activation' program at Puttur
Mangalore Today News Network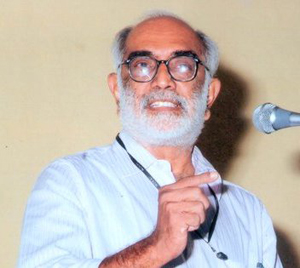 Mangaluru, Sept. 1, 2017: Prof. Narendra Nayak complains with the Deputy Commissioner of Dakshina Kannada about M/s. Smart Brainy, Govt. Junior College Road, Kombettu, Puttur which have been circulating pamphlets about claims like "whole brain training and super sensory development program" with the intention of cheating public with fraudulent claims.

Here is the complaint:

To:
The Deputy commissioner
Dakshina Kannada District
Mangaluru

Dear Sir,
Sub: Cheating public with fraudulent claims- reg.

With reference to the above, I wish to bring to your kind attention that one Smart Brainy near Sri Mahalingeshwara temple, Govt. Junior College Road, Kombettu, Puttur-574 201 mobile no 9448501790 have been circulating pamphlets about claims like "whole brain training and super sensory development program" and claiming affiliations allegedly to International Brain research organization and Society for neuro sciences which are bogus bodies with fancy names just to create an impression among the public that they are some genuine scientific/professional bodies.

More than that they claim that the children can be made into geniuses by their methodology and are also promoting something called as DMIT which is allegedly a technique by which the careers of children can be charted by their finger prints. While medical science has uses for finger prints only for the purpose of identification of individuals and crime detection these people are making unproven claims to mislead people about finger prints being used for other purposes. Their greatest claim is something that could win a Nobel prize in more than one category- that is they are claiming that they can train children to read blind folded! That would be a great revolutionary medical discovery that some one can read without light falling on the retina!

This technique is also supposed to develop concentration, boost up memory, increase creativity and much more. In short this could make a genius of every child. Besides these people are assuring results to build and strengthen the child's intelligence and know the best suitable career options and exhorting the parents to "gift your child a brain development programme as a lifetime asset than any other expensive material gifts of short term joy". Again this is being done by allegedly secret techniques which the parents or any outsiders are not allowed to witness!

If all the claims made in these pamphlets are true then we have a revolutionary technique that can make a genius of every child and our children should all get this training at public expense. Right now the organizers are allegedly collecting Rs. 10,000 for each child for this purpose that too without any evidence.

So, I would request you to kindly arrange for an investigation of these claims in public interest with two purposes:

1.If the claims are genuine this should be made available to all in public interest so that our younger population improves in education, intelligence and memory.

2.If the claims are not true then the perpetrators of this scheme should be prosecuted for making false claims.

I would request you to kindly constitute a committee with the district medical officer. the district education officer, the chairman of the CWC and/or the officer in charge of the women and child welfare to examine these claims.

Since most of these claims are quite vague I would suggest that the most fantastic of the claims that the children can see with their eyes blind folded is to be the one which has to be examined first. I would be willing to supply you the necessary protocol and the apparatus needed for the same. The present technique demonstrated by them is not fool proof and we can demonstrate that with our own children and/or can train any child to do that as it is only peeking through the gaps between the nose and the eyes!




Write Comment
|

E-Mail
|
Facebook
|

Twitter
|

Print